Double chocolate muffins made with buckwheat flour. This vegan and gluten-free recipe results in a crumbly but moist and delicious muffin!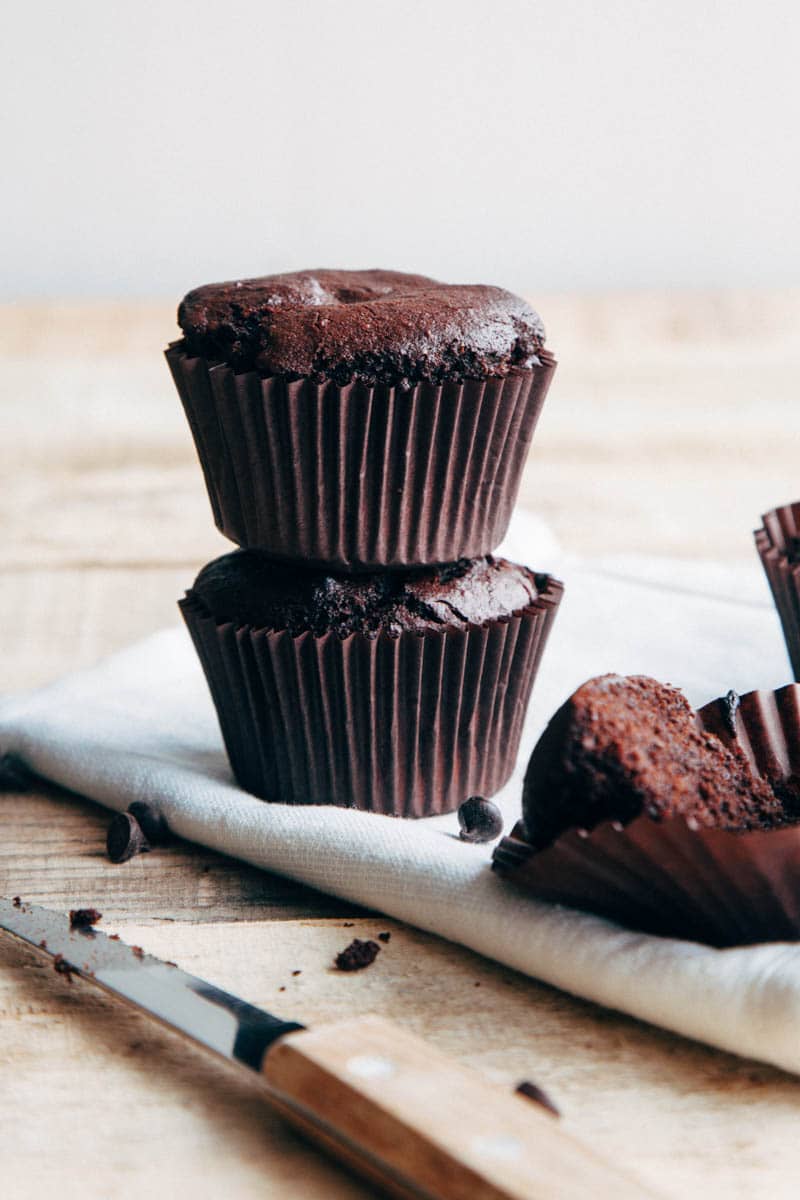 I'm on a buckwheat flour kick at the moment. I'd had a bag of it in my pantry for a while and figured I had better get round to using it before it goes out of date.
Well, I have been missing out all this time. I love baking with this flour!
And the texture of these chocolate buckwheat muffins is divine. Maybe one of the best gluten-free muffins I've tried yet.
Admittedly, the buckwheat does have a strong flavour that tends to blend better with more earthy flavours (such as chocolate) and doesn't taste like your typical white wheat flour in any respect. But it's not a bad thing.
I also have some whole buckwheat which I've heard makes fantastic risottos, so stay tuned for that!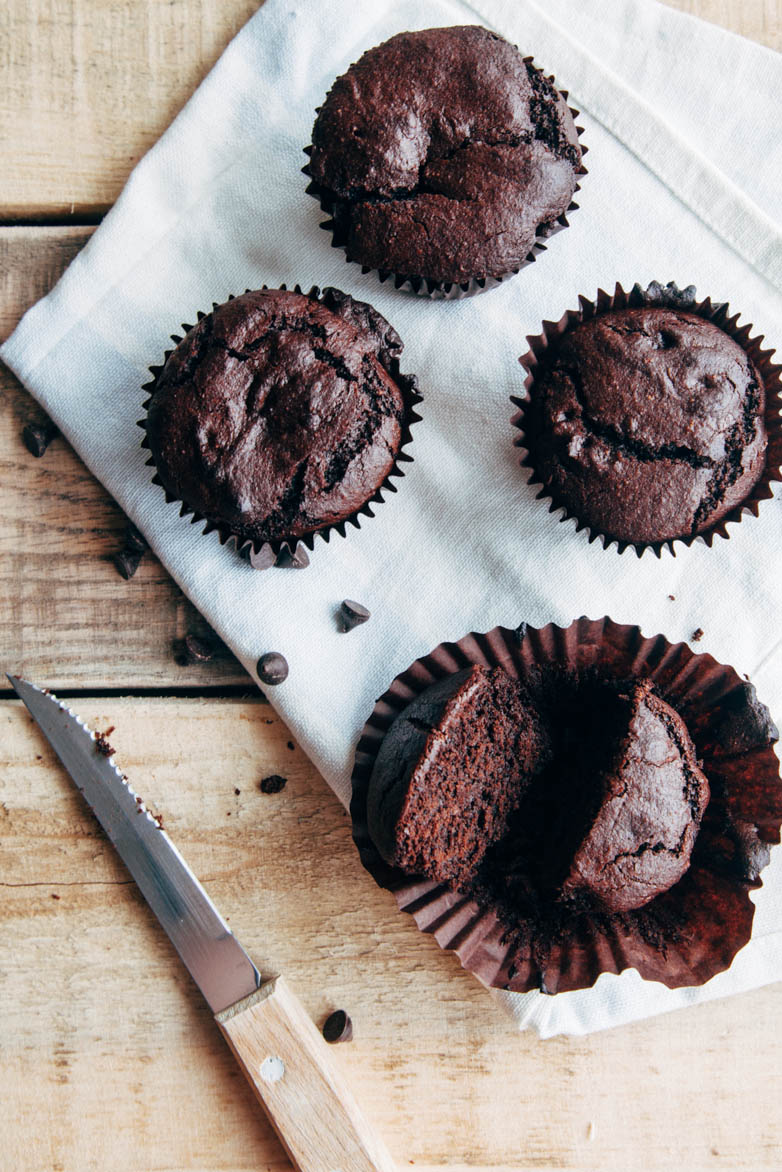 These muffins are:
Dairy-free & eggless
Vegan
Gluten-free
Free-from refined sugars
Soy-free
Kid-friendly
Freezer-friendly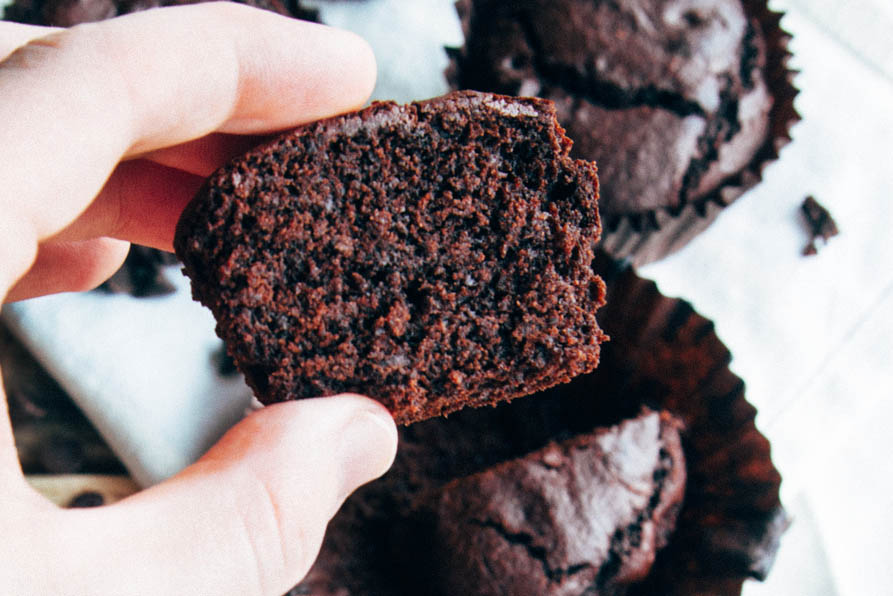 📖 Recipe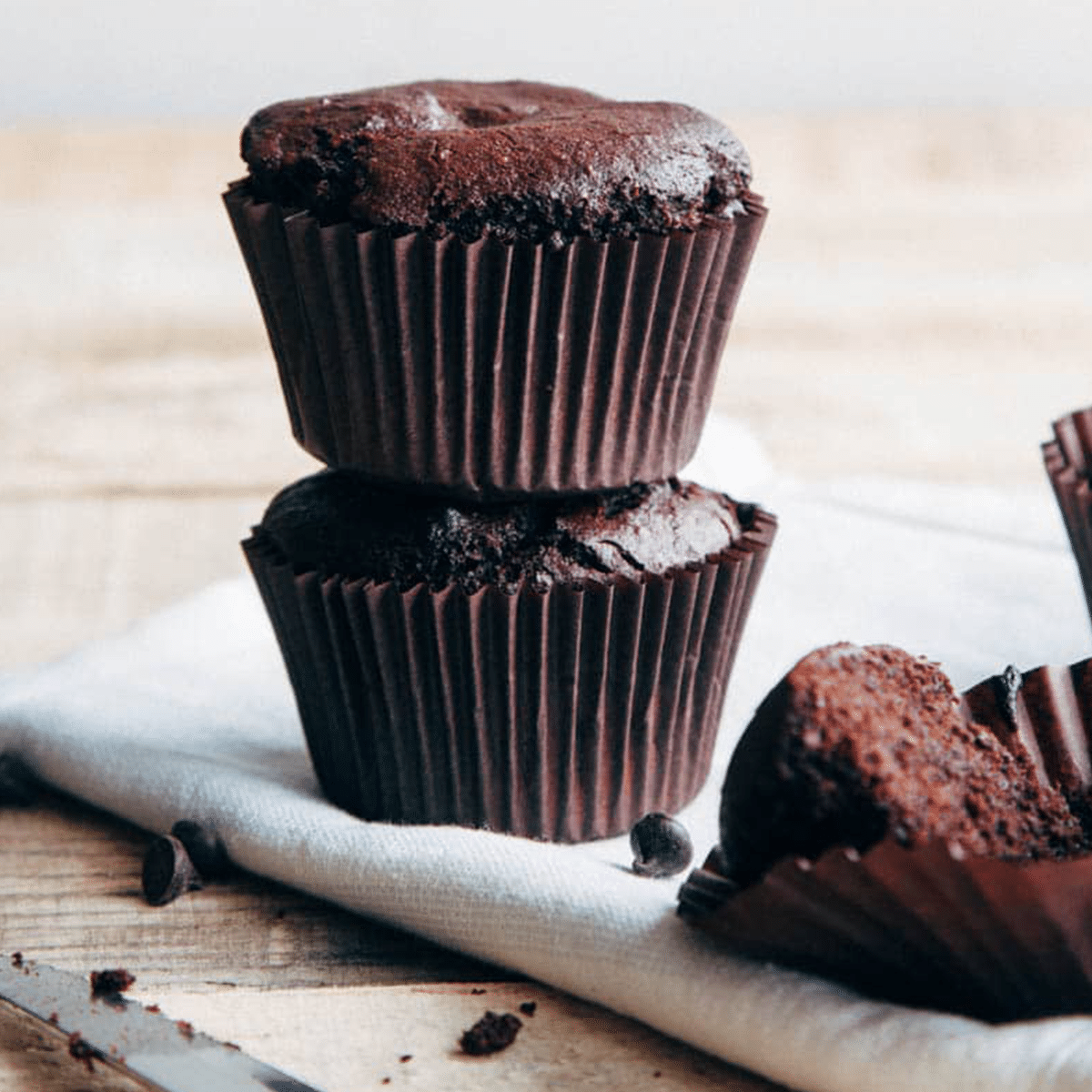 Gluten-free Chocolate Buckwheat Muffins (Vegan)
Delicious, indulgent double chocolate muffins made from wholesome buckwheat and almond flour! Vegan & gluten-free.
Ingredients
50 g / ½ cup ground almonds or almond flour
4 tbsp arrowroot powder, or tapioca flour
4 tbsp cocoa powder
1 tsp gluten-free baking powder
½ tsp bicarbonate of soda
80 ml /1/3 cup coconut oil, melted
80 ml / ⅓ cup maple syrup, or agave nectar
120 ml / ½ cup just-boiled water
1 tbsp apple cider vinegar
80 g / ½ cup dark chocolate chips
Instructions
Preheat the oven to 180C / 350F and line a cupcake tin with 6 muffin cases.
Stir together the dry ingredients (buckwheat flour, ground almonds, arrowroot, cocoa powder, baking powder and bicarbonate of soda)
In a separate small bowl or jug, mix together the coconut oil, maple syrup, vinegar and boiled water.
Stir the wet into the dry and mix until smooth.
Stir in the dark chocolate chips.
Divide the mixture between the 6 muffin cases. The mixture should reach about ⅔ way up.
Bake for 20 minutes until well risen and a slightly firm.
Leave to cool before serving and enjoy!
Notes
Please note that these muffins are crumblier than wheat muffins and do fall apart more easily. It's best to use muffin cases.
Recommended Products
As an Amazon Associate and member of other affiliate programs, I earn from qualifying purchases.