Thank you Tesco for sponsoring this recipe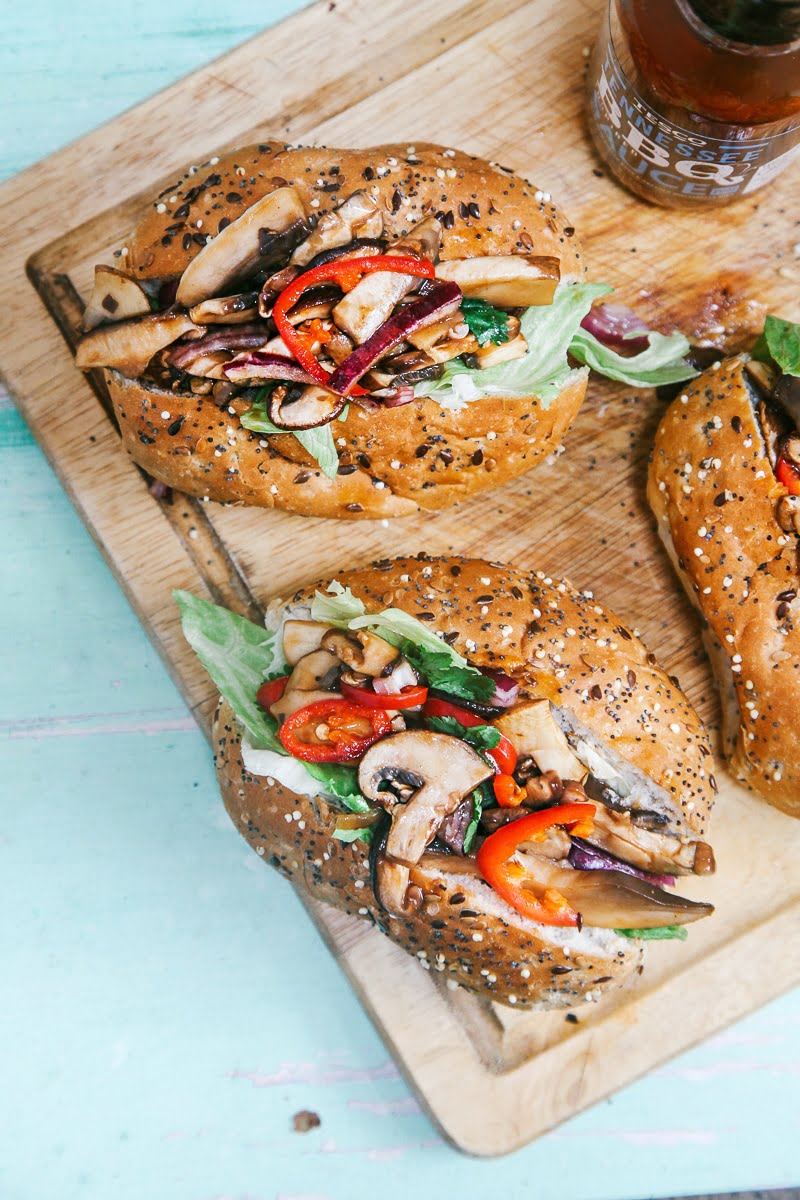 Veganism has risen a whopping 350% in the UK, this past decade and it seems it has now finally become part of the mainstream. It's no longer seen as just a fad or health trend and more and more companies are starting to take notice…
You can now find vegan options at most chain restaurants and supermarkets are making it easier than ever to buy vegan-friendly groceries.
More and more people are questioning the ethical, health and evironmental impact of animal products and are either cutting them out or cutting down on their consumption.
So it's important, at this time, to provide simple, family-friendly and easy to make options to show people how non-intimidating it is to go vegan. Food that shows you don't have to miss out or spend a fortune on unfamiliar and hard-to-find ingredients.
This recipe is one that both vegans and meat-eaters will enjoy and the perfect lunch or dinner for Summer. It's made using ingredients you can find anywhere, is easy to adapt to suit your tastes and doesn't break the bank either.
After making the recipe myself, I can confirm how delicious it is and think it would go down really well with meat-eaters too. See the print version below to try it out yourself!
If you want to make it easier, you can use any kind of mixed mushrooms and fry them all in the same pan with the BBQ sauce. I loved mine with the extra spiciness of the fresh chillis but feel free to leave these out if you want a milder heat.
📖 Recipe
Vegan BBQ Mushroom Buns
Celebrate the great versatility of veg with these 'meaty' BBQ buns. Perfect for packed lunches or a meal to share with friends.
Ingredients
1 x 250g pack baby chestnut mushrooms, stalks trimmed
1 x 125g pack shiitake mushrooms, stalks discarded
1 x 150g pack Portobello mushrooms, trimmed and underside removed
1 ½ tbsp vegetable oil
1 tsp ground cumin
1 tsp smoked paprika
1 tsp chopped rosemary
To serve
4 multiseed deli rolls, scored down the middle
4 leaves Sweet Gem lettuce, shredded
4 tbsp Tennessee BBQ inspired sauce, plus extra to serve
½ red onion, very thinly sliced
1 red chilli, seeded and sliced
small handful coriander
Instructions
Preheat the oven to 190C / 375F. Reserve 6 chestnut mushrooms then thinly slice the rest and all of the shiitakes. Set aside.
Scoop out and discard the inside of the Portobellos before use, as they can be bitter. Heat ½ tbsp oil in a frying pan over a medium heat. Add the reserved chestnut mushrooms and the Portobellos to the pan. Cover with baking paper and put a saucepan half filled with water on top to flatten. Cook for 5 minutes each side, until juicy. Once cooked, thickly slice the Portobellos and transfer all the cooked mushrooms to a bowl. Toss in 2 tbsp BBQ sauce.
In the same pan, add another ½ tbsp oil and the sliced shiitake and chestnut mushrooms. Leave for 1-2 minutes, then stir and cook for a further 2-3 minutes each side, until crispy. Add to the bowl with the other mushrooms; toss. Tip onto a baking sheet and cook in the oven for 8-10 minutes. Remove; set aside.
Fry the remaining oil, spices and rosemary for 30 seconds. Add the mushrooms to the oil, tossing to coat. Season.
Microwave the rolls for 15 seconds to soften, if you like, then fill with the lettuce and mushrooms. Finish with the remaining BBQ sauce, red onion, chilli and coriander. Serve with extra BBQ sauce.
Nutrition Information
Yield

4
Amount Per Serving
Calories

373
Saturated Fat

3g
Sugar

10g