Aquafaba meringue nests, perfect for filling with vegan cream and fresh berries. These nests can also be crushed to make Eton Mess!
Many of you will already have heard about this, but for those that haven't... I recently discovered that you can actually make vegan meringue from chickpea brine (the water from a can of chickpeas or other legume) and sugar!!
I know, right??
After hearing about other's experiments with this discovery online, I had to try making one of my favourite desserts ASAP - Meringue nests with strawberries and cream. I am so happy and amazed with the results!
They're crunchy, chewy, sweet and delicious. Just like egg meringues but better for the environment!
Making these meringues are really no different than if you were to use eggs. The process is the same.
Simply whisk the chickpea water, slowly add sugar until it reaches the "stiff peaks" stage, pipe into nests, bake on a low heat for a couple of hours and cool.
You may be wondering... "Doesn't it taste like chickpea water?" and the answer is it just tastes like sugar, in the same way egg meringues just taste like sugar. It's all about the texture.
I can't wait to try making Pavolvas, Eton mess (which is pretty close to what I've made here), angel food cake, macarons and more, now I've discovered this idea.
Never throwing away that canned legume water again...
You could get away with this being an Easter-themed dessert because of the whole nest aspect. But really, it's good any time of year. Any time of day. Every day.
These meringues are:
Vegan
Eggless
Dairy-free
Gluten-free & grain-free
Soy-free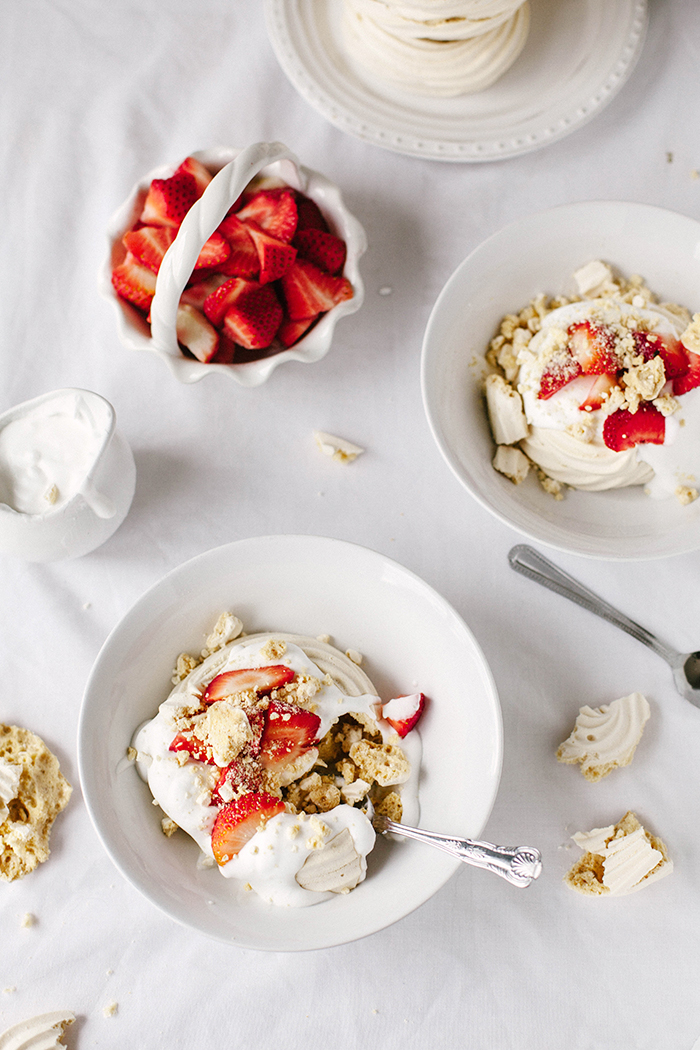 📖 Recipe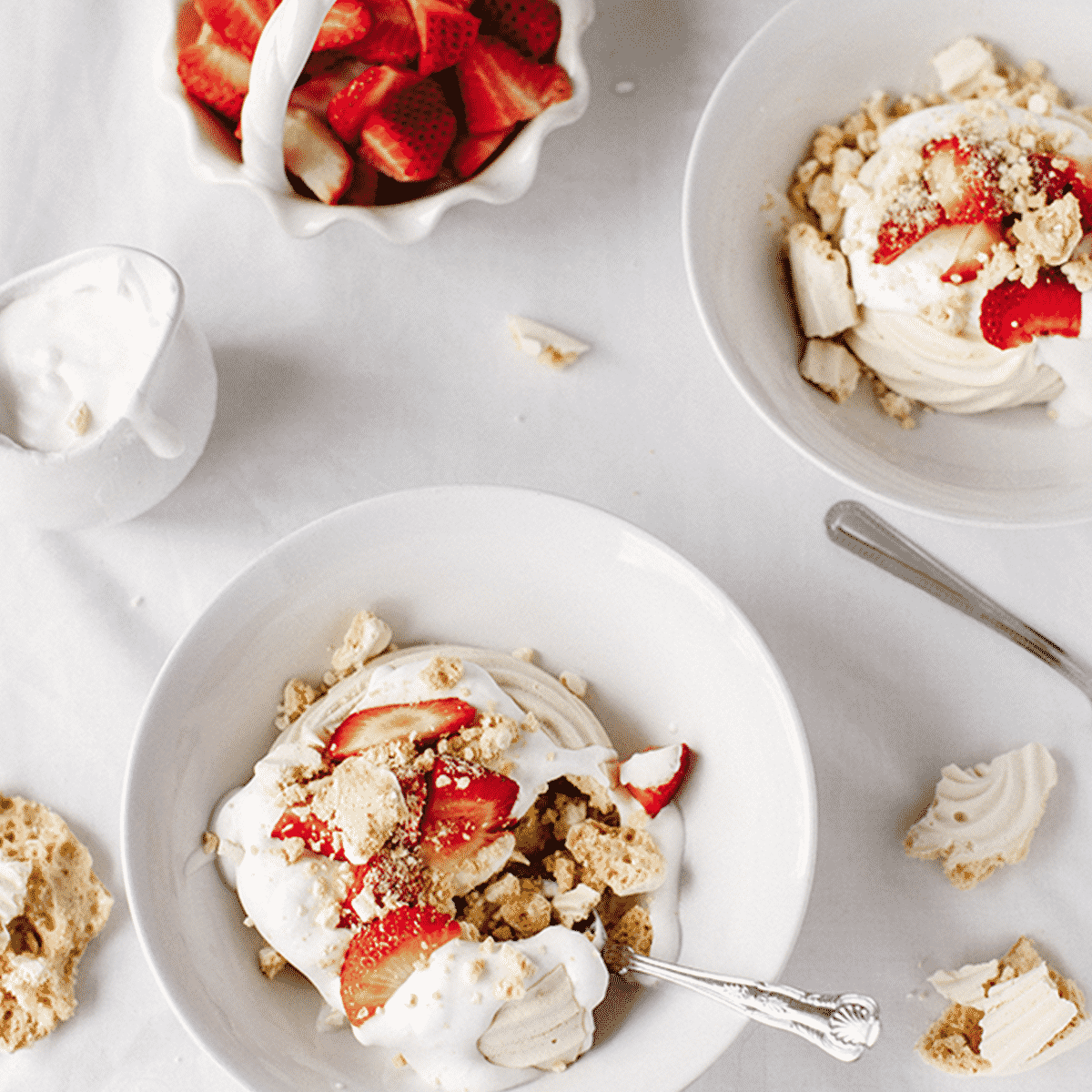 Vegan Meringue Nests
Total Time:
2 hours
15 minutes
Egg-less meringue nests served with strawberries and coconut cream
Ingredients
400 g can of chickpeas - just the liquid from the tin, or other canned legume*
½ tsp cream of tartar
125 g icing sugar
½ tsp vanilla extract, (optional)
To serve
Fresh strawberries
Chilled full-fat coconut milk
Maple syrup or agave nectar
Instructions
Preheat the oven to 110c / fan 90c / 230f and line a baking tray with greaseproof paper.
Add the water drained from the can of chickpeas into a large bowl and use an electric hand-held or stand mixer to whisk for approximately 5 minutes until it's more than doubled in size, white and foamy.
Add the cream of tartar and whisk again for another minute. Slowly and gently start adding in the sugar, whisking until the mixture forms stiff, glossy peaks. Stir in some vanilla, if using.
Transfer the meringue mixture into a icing bag with a large star-shaped nozzle and pipe into nests or cup shapes. Alternatively, just use a spoon to create mounds and use the back of the spoon to hollow out the centre.
Bake for 2 hours. Do NOT open the oven! After 2 hours, turn the oven off and leave them to cool in the oven for at least another hour.
To serve, add a meringue nest to a bowl and whip some chilled coconut milk with some agave nectar (to taste) to create a thick double cream consistency. Pour onto the meringue nest and serve with chopped strawberries on top. Enjoy!
These meringues should keep for a couple of weeks in an air-tight container (I will report back if not). They can also be frozen.
Notes
*Make sure it's not the "salted water" variety - otherwise you'll end up with salty meringues!