All the deliciousness of carrot cake, in the form of a healthy muesli. This breakfast is quick, easy, vegan & gluten-free.
This carrot cake muesli recipe, if you can even call it a recipe… is so quick and easy and tastes incredible.
It's like eating carrot cake batter, if that sounds as good to you as it does to me.
I think a lot of people think of muesli as a boring, tasteless health food thing but this version is a real treat.
Packed with comforting, fruity flavours and different textures. I'm obsessed with it right now.
As well as being a quick, instant muesli, you can also make this into bircher museli (or overnight oats.)
Simply mix all the ingredients together in a jar and leave in the fridge overnight. In the morning, you will have a softer, easier-to-digest mixture for breakfast!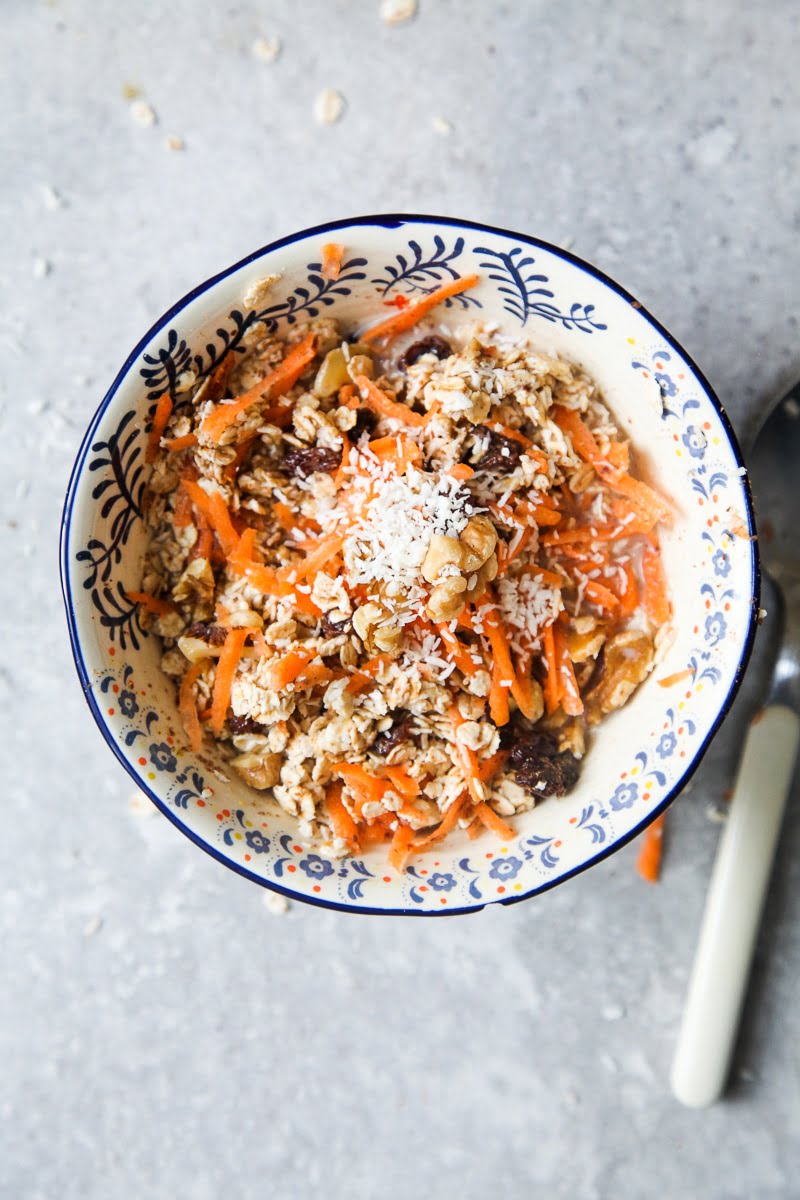 Recipe featured in my cookbook 'Great British Vegan' – Get your copy now for more vegan British classics!
Video
📖 Recipe
Carrot Cake Muesli
A super easy, healthy and delicious muesli recipe that tastes like carrot cake batter!
Ingredients
¾ cup rolled oats
½ tsp ground cinnamon
1 tbsp ground flaxseed
¼ cup raisins
¼ cup grated carrot
2 tbsp dessicated coconut
1 cup almond milk
1 tbsp maple syrup
A handful of chopped walnuts
Instructions
Simply mix all the dry ingredients together in a bowl.
Top with the milk, maple syrup and chopped walnuts.
To make this into overnight oats
Prepare as above but in a small jar. Leave in the fridge overnight and serve in the morning.
Enjoy!