Anyone who's familiar with my blog (or indeed, my book) knows how obsessed I am with vegan ice cream. I particularly love coconut milk ice cream which is the base for most of these recipes.
I've chosen the most gorgeous ice creams from some of the best vegan bloggers to share with you (and thrown in a few of my own, for good measure!)
Making these ice creams without an ice cream maker
After looking at these photos, you will be dying to make your own but don't worry if you don't have an ice cream maker – many of these recipes are no churn or are easy to make without one.
The general rule is to either freeze a stand mixer bowl and use the paddle attachment to "churn" the ice cream or to whip it as much as you can with a whisk or blender, before freezing.
As long as you get lot's of air into it, it should be alright.
Anyway, onto the recipes… Enjoy!
---
VEGAN STRAWBERRY SHORTBREAD ICE CREAM
One of my most popular ice cream recipes made using fresh strawberries and homemade vegan shortbread!
---
Cranberry Cointreau Coconut Ice Cream
How mouth-wateringly good does this Cranberry Cointreau ice cream by Vegan Yack Attack look?
---
CARAMEL SWIRL ICE CREAM
The swirls in this caramel ice cream by Unconventional Baker look so dreamy…
---
COCONUT & PURPLE SWEET POTATO ICE CREAM
What happens when you add purple sweet potatoes to ice cream? You get the creamiest texture and the most gorgeous natural colour!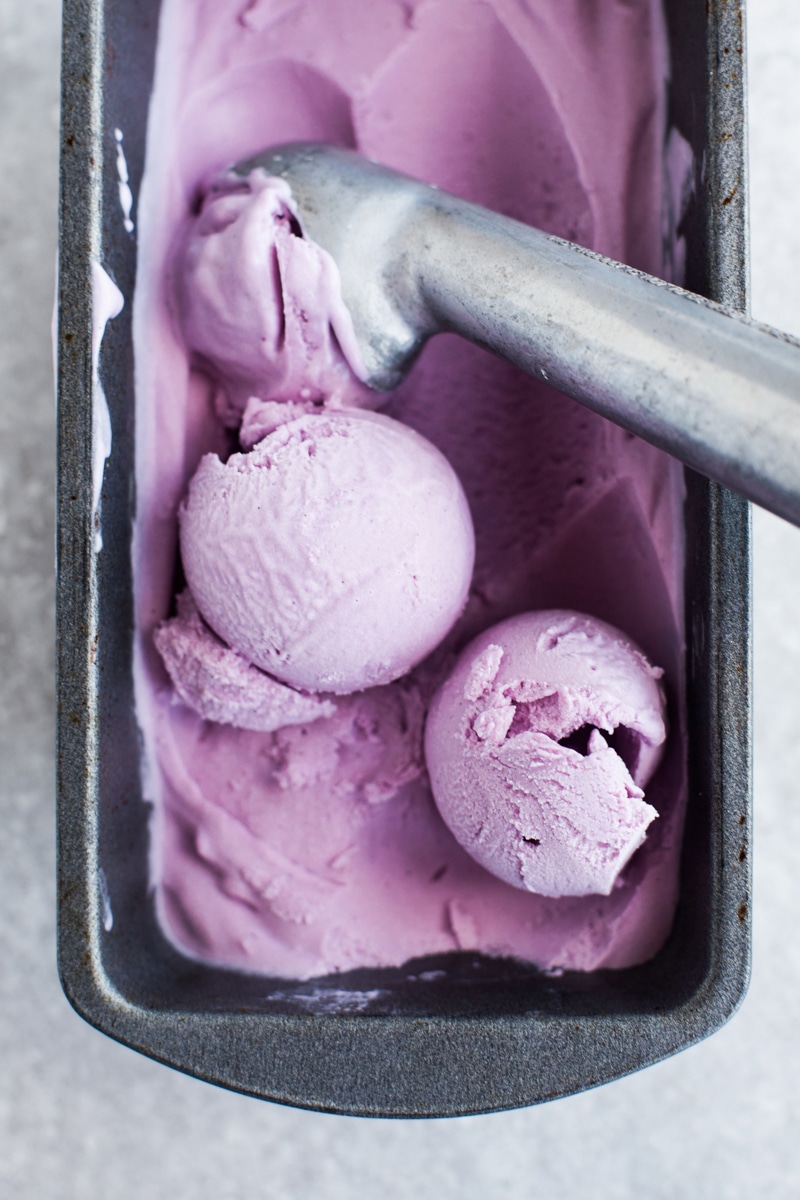 ---
Coconut and Passionfruit Vegan Ice-Cream
I came across Hazel and Cacao's recipe for this gorgeous Passionfruit ice cream on Instagram and have been craving it ever since!
---
no-churn strawberry ice cream
Despite being no-churn, Well and Full's recipe for this strawberry ice cream looks so creamy and perfect!
---
VEGAN IRISH CREAM or "Baileys" ICE CREAM
I usually make this one at Christmas time but of course it's delicious in the summer too! A must-try for any Baileys fans out there…
---
Rhubarb Swirl Gelato
Three of my favourite words: Rhubarb, swirl & gelato. This recipe by Occasionally Eggs looks like a dream come true!
---
NO-CHURN HOMEMADE PEACH ICE CREAM
I can just imagine how gorgeous this ice cream must smell and taste! Eat Healthy Eat Happy has created the perfect no-churn ice cream…
---
VEGAN ETON MESS ICE CREAM
After my excitement of making aquafaba meringues, I knew I had to incorporate them into an ice cream somehow! They add such a delicious melt-in-your-mouth texture to this recipe.
---
RASPBERRY COCONUT ICE CREAM
If only you could take a bite, straight from the screen, right? Love the look of this ice cream from Vegan Family Recipes!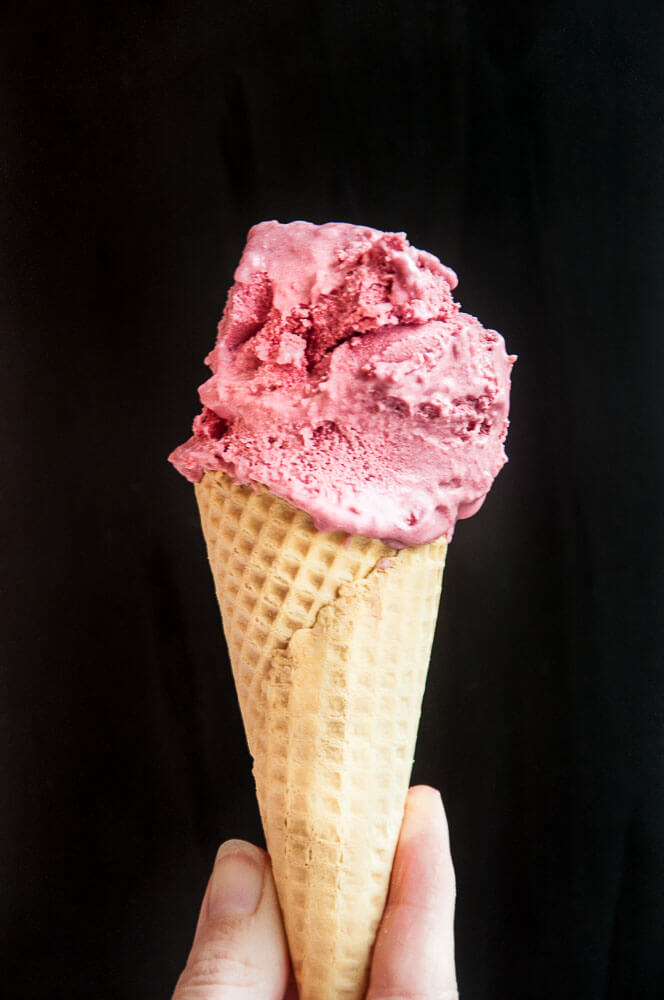 ---
Luxurious Vegan Cheesecake Ice Cream
Luxurious indeed. Just look at the texture of this ice cream by Go Dairy Free – so smooth!
---
VEGAN TURKISH DELIGHT ICE CREAM
Rose water is one of my all-time favourite ingredients and it pairs beautifully with pistachios in this recipe to create a Turkish Delight flavour.
---
VEGAN MALAWI COFFEE ICE CREAM WITH SALTED CARAMEL SWIRL
The Little Plantation is a genius when it comes to making food look beautiful and this ice cream is no exception.
---
VEGAN ROSE RASPBERRY RIPPLE ICE CREAM
Another rose water-based ice cream. Because I'm obsessed. This is a floral spin on the classic raspberry ripple ice cream and it's SO good.
---
VEGAN 2 INGREDIENT CANTALOUPE ICE CREAM
Just two ingredients for this delicious and refreshing-looking ice cream by Elephantastic Vegan!
---
Vegan Vanilla "Cheesecake" Ice Cream With Caramel Sauce
The texture of this ice cream by The Vegan 8 looks SPOT ON. And just wait til you see the caramel sauce…
---
Vegan Chocolate Ice Cream
And lastly, we have to include some chocolate ice cream! This one by Ceara's Kitchen looks like perfection.