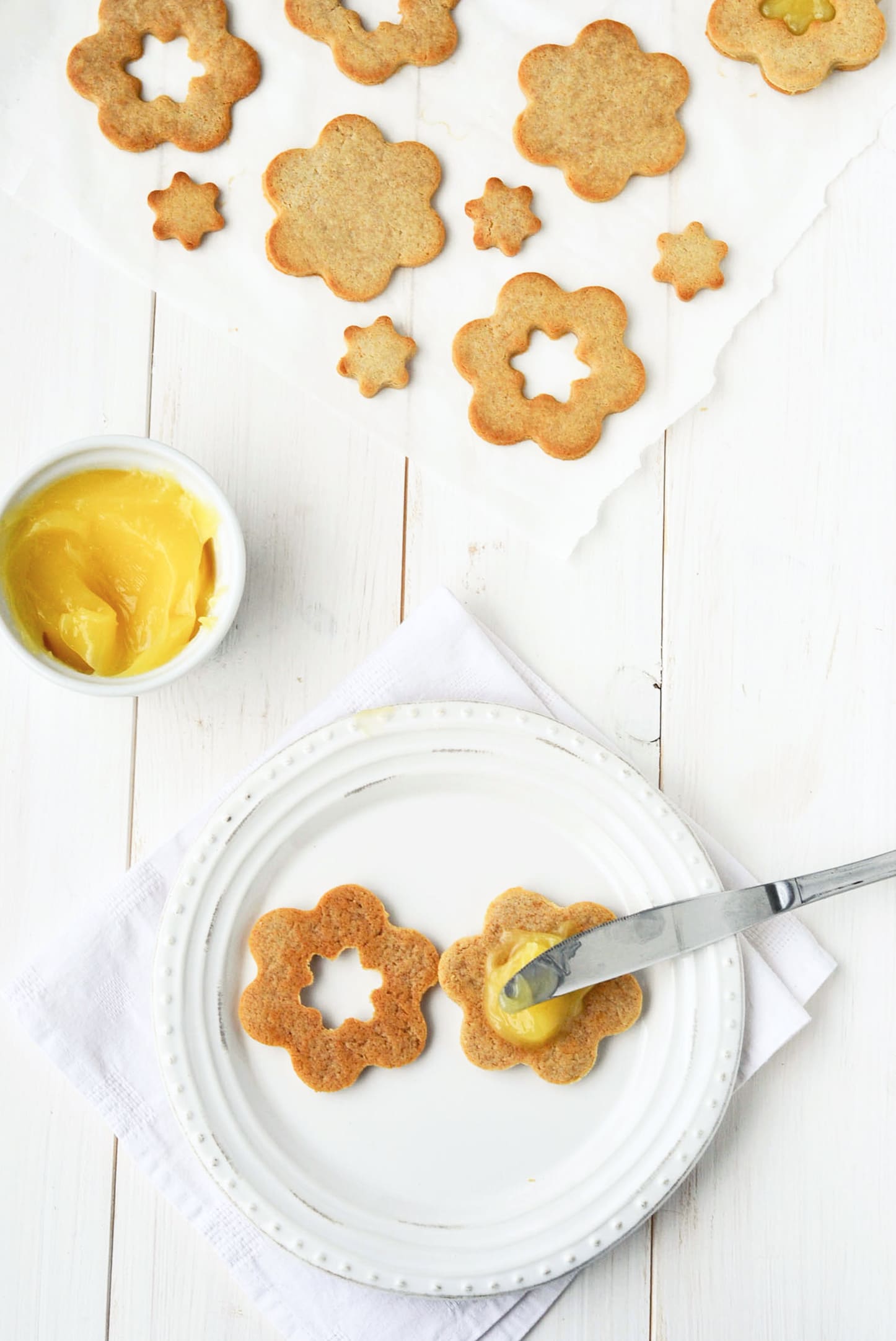 A simple vegan lemon curd recipe for use in cakes, cookies and as a topping.
It's also fat-free and can easily be made paleo-friendly too by using arrowroot powder.
See recipe suggestions below.
Use this lemon curd to make:
Vegan Elderflower Cake with Lemon Curd & White Chocolate Frosting
Vegan Lemon Curd
Vegan lemon curd with no eggs, dairy, gluten or processed sugar.
Ingredients
60 ml / ¼ cup cold water
3 tbsp arrowroot powder or tapioca flour
60 ml / ¼ cup maple syrup, adjust to taste
Zest and juice of 1 large lemon
Optional ½ tsp tumeric or other natural yellow dye
Instructions
Whisk together the water and arrowroot in a small saucepan until the arrowroot has dissolved.
Bring to a boil and stir constantly as the mixture begins to thicken. Slowly drizzle in the maple syrup. Cook on a low heat for a further minute.
Take off the heat and pour into a non-metallic bowl. Add lemon juice & zest and mix well. Optional: Add the turmeric to boost the yellow colour!
Allow to cool to room temperature and give the mixture a whisk before serving. It should be thick and spreadable. The curd can be kept in the fridge for up to 3 days.
Notes
Instead of adding the zest to the curd, you can boil the water with the zest for a few minutes beforehand. Then sieve and discard the zest. Make sure it's completely chilled before mixing with the arrowroot.