A super immune-boosting juice with a spicy kick of ginger and turmeric, and sweet carrot & citrus juices. Perfect for preventing or getting over a cold or flu!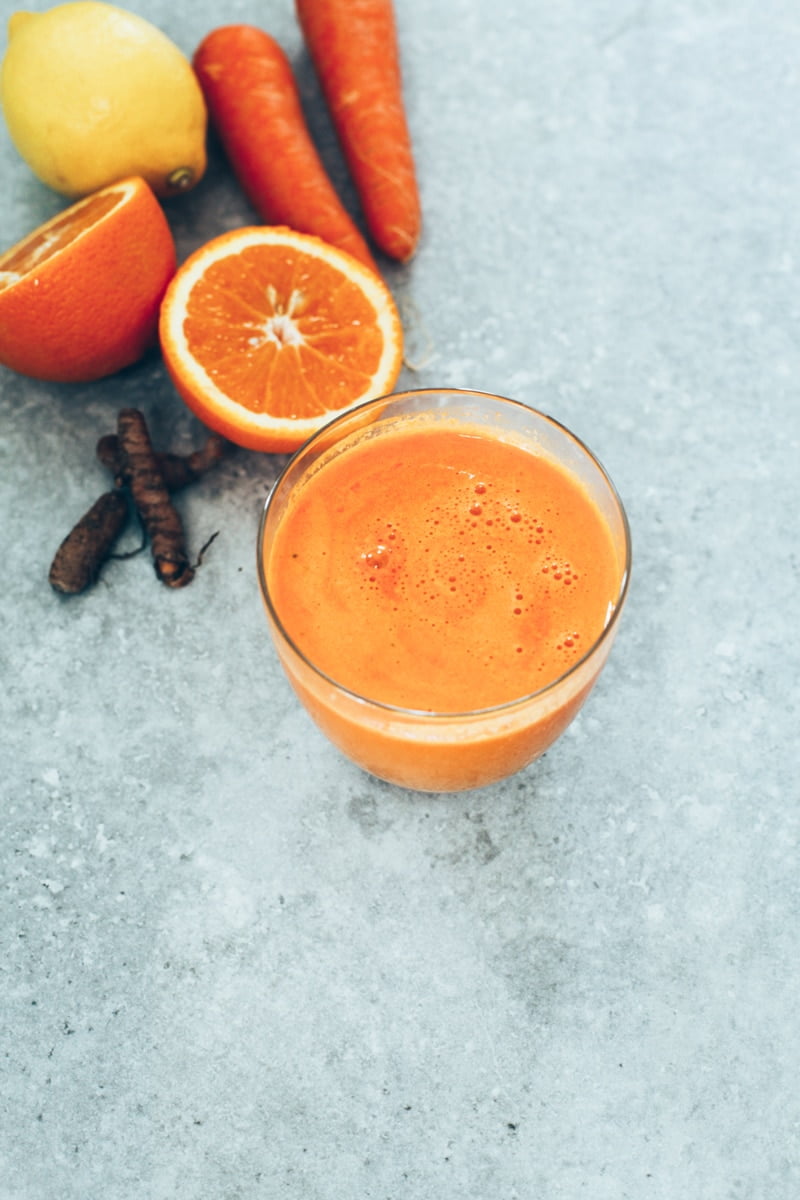 I have just recovered from an infection, followed by a cold and have felt a bit run down afterwards.
So I'm now focused on giving my immune system a bit of TLC.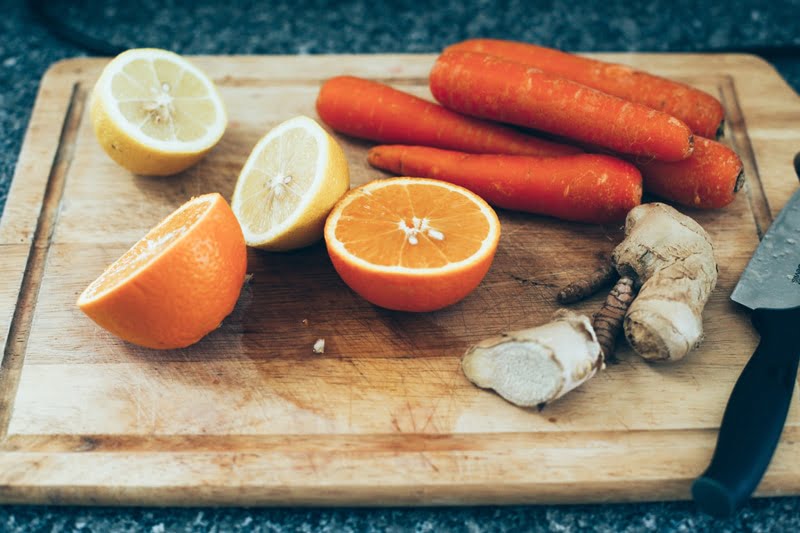 I'm new to the juicing-life and have to say, I have felt an immediate effect in my energy levels when starting my day with it!
I'm obsessed with this particular juice at the moment because it's filled with so many immune-enhancing and anti-inflammatory properties but ALSO is incredibly delicious and has a strong kick that gives you tons of energy and invigoration afterwards.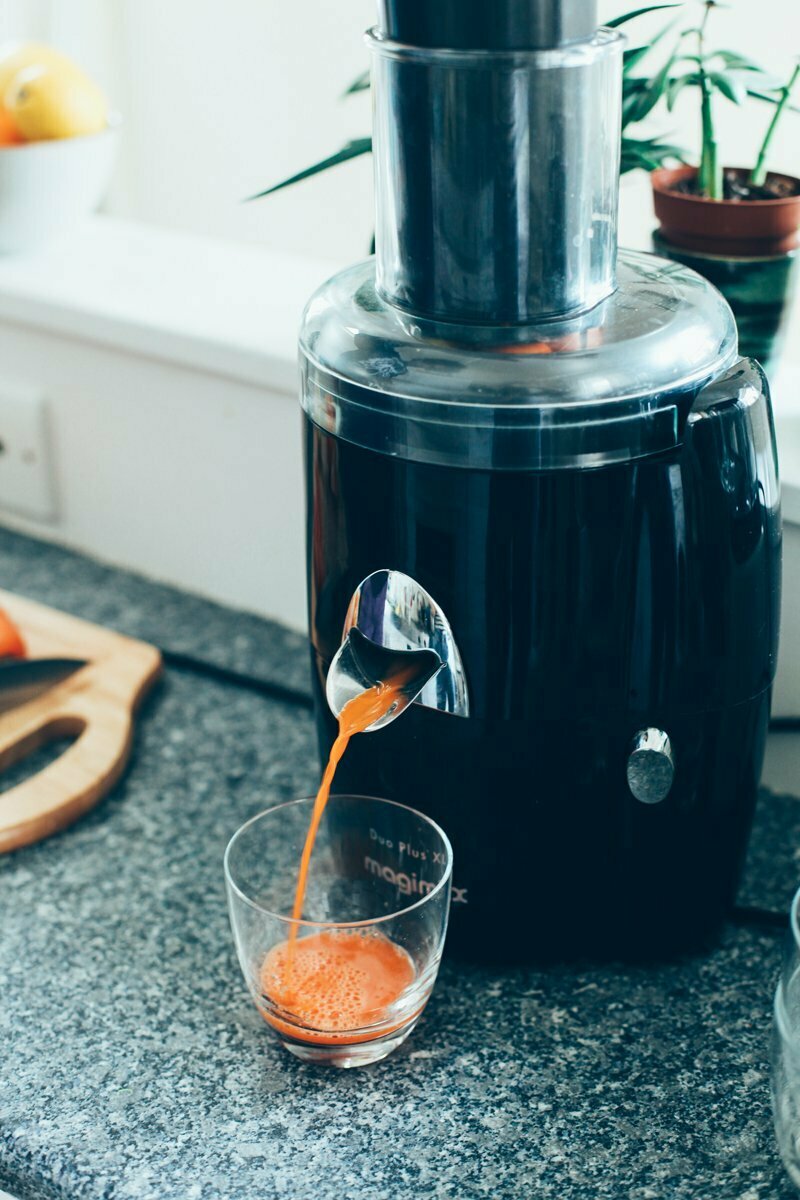 I don't know about you, but feeling that zing of ginger in the back of the throat, really lifts my mood.
If you're not a fan of that feeling, you can simply use a smaller amount of ginger. But personally, I love the spiciness it adds.
📖 Recipe
Super Immune-Boosting Juice with Carrot, Ginger & Turmeric
An immune-boosting juice recipe with a spicy kick of ginger
Ingredients
6 carrots
1 large knob of ginger, fresh
2 pieces of turmeric, fresh
2 medium oranges, peeled
1 medium lemon, peeled
Instructions
Chop all ingredients into medium chunks.
Juice, according to your Juicer's instructions.
Drink immediately after juicing, for the full benefits. Enjoy!