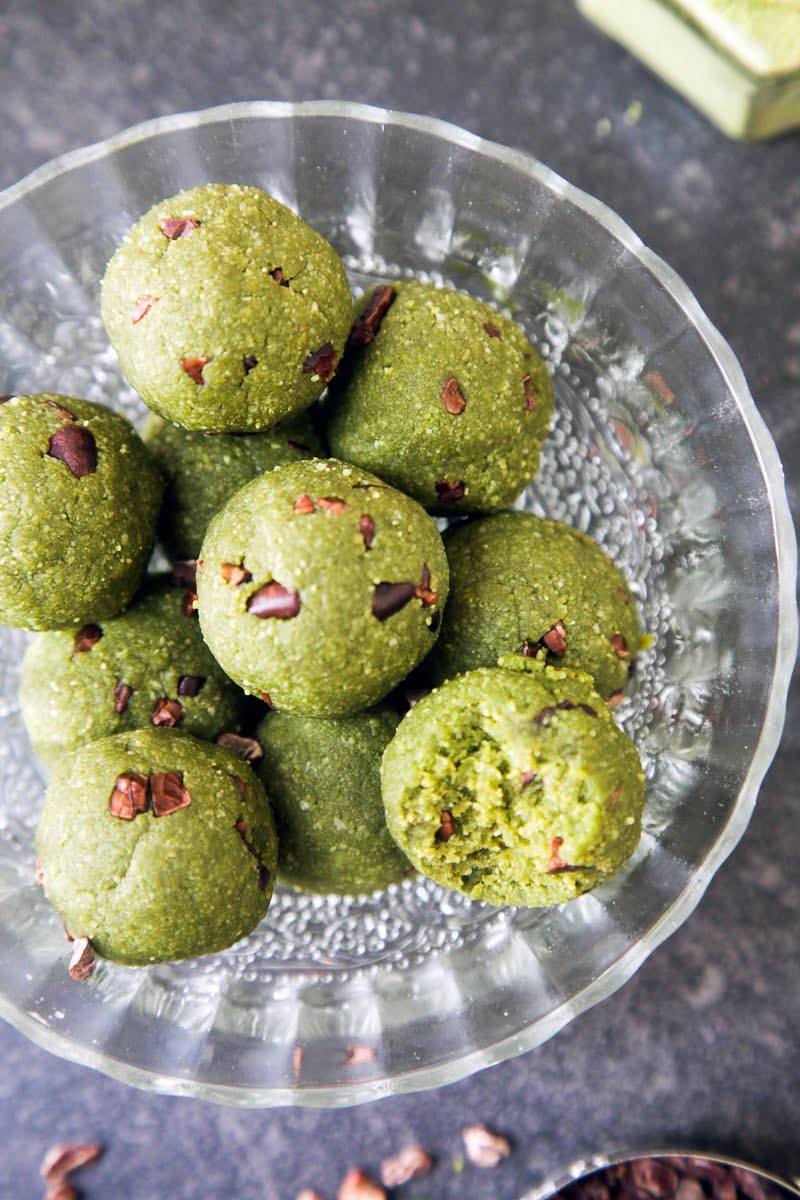 Mint chocolate chip flavour + raw cookie dough = Healthy mint chocolate chip cookie dough bites!
Last month, I was given some matcha powder by the lovely Yuki (from Yuki's Kitchen) and have been looking forward to making some green vibrant goodies with it ever since…
The fact it's nearly St Patrick's Day is just good timing!
These cookie dough balls are very quick and easy to make and make pretty healthy treats, perfect for snacking. They're also raw, vegan, gluten-free and grain-free too.
📖 Recipe
Matcha Mint Chocolate Chip Cookie Dough Bites
Ingredients
150 g / 1 ½ cups ground almonds
2 tsp matcha powder
1 tbsp coconut oil
1 - 2 tbsp maple syrup or other liquid sweetener
½ tsp peppermint extract
¼ cup cacao nibs or dark chocolate chips
Instructions
Simply blend all ingredients (apart from the cacao nibs) together in a food processor until you have a raw dough that sticks together when pressed into shape.
Roll into balls with 1 tbsp of cacao nibs or chocolate chips mixed into each one.
Keep in an air-tight container for up to 3 days.
Notes
*Matcha can taste quite bitter so you might need to adjust the sweetness or add more peppermint, depending on your tastebuds.