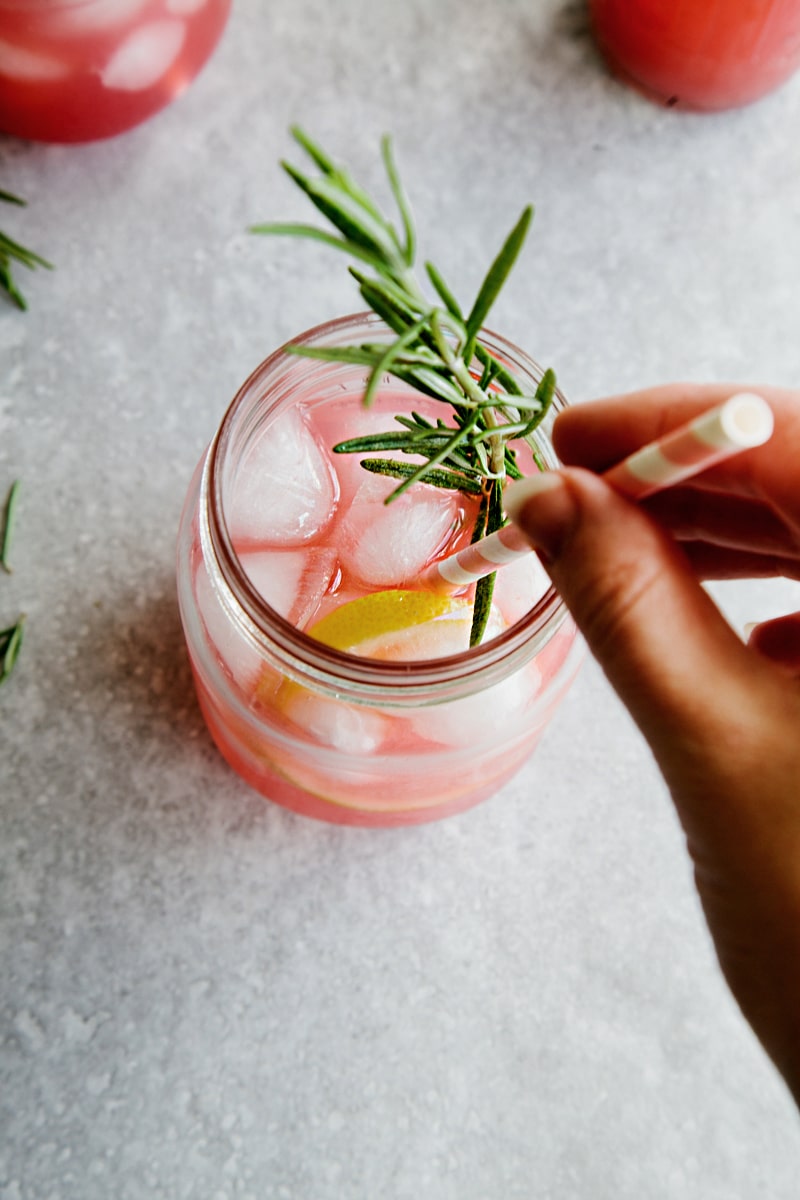 Thanks to Galvanina for sponsoring this post!
I'm not usually a cocktail kind of girl. In fact, I'm not a big drinker at all, in general.
But I make an exception for fruity gin cocktails in the summer because of all the spirits, I find it's the one with the best flavour and compliments so many other wonderful flavours!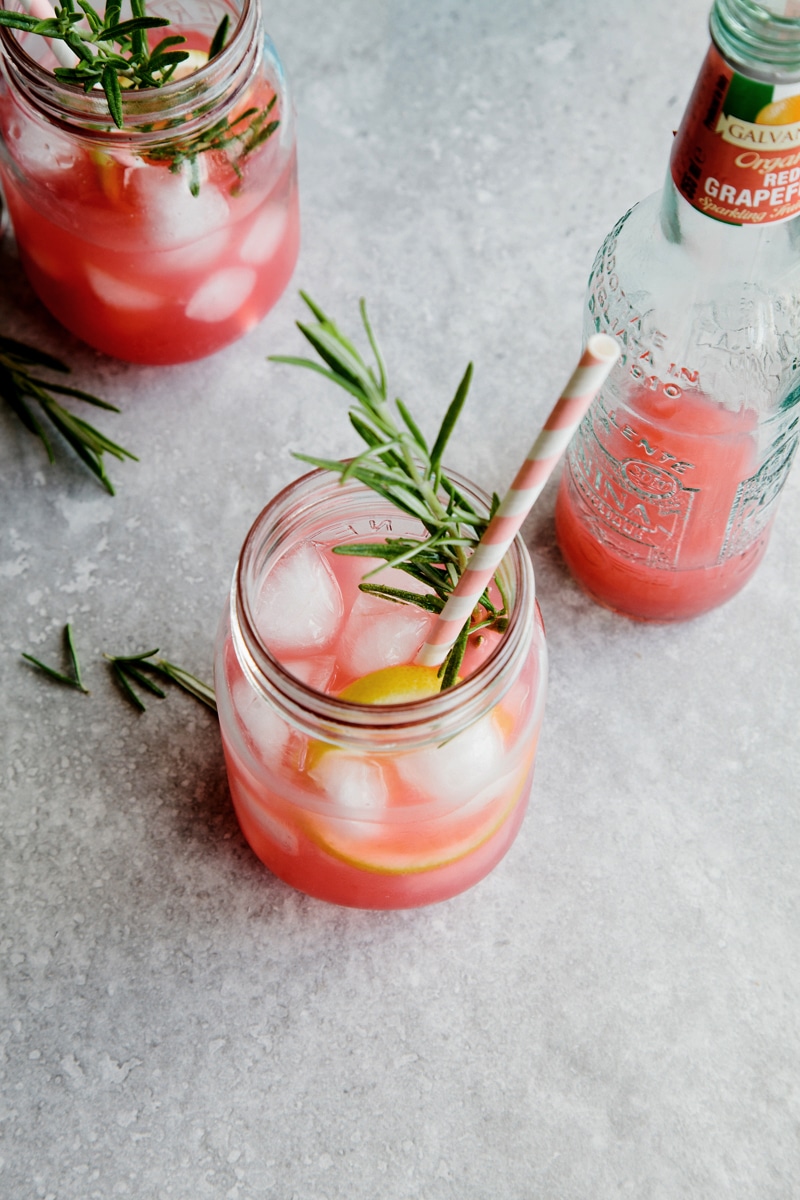 This Grapefruit and Rosemary Gin Cocktail is made up of a sparkling grapefruit drink, rosemary and gin.
I use Galvanina's Oraganic Grapefruit Drink but you can use your favourite brand, OR just use equal parts grapefruit juice and sparkling water (or lemonade, if you prefer sweeter) instead.
Pairing the grapefruit with rosemary, to add an earthy flavour, results in a refreshing and sophisticated summer cocktail.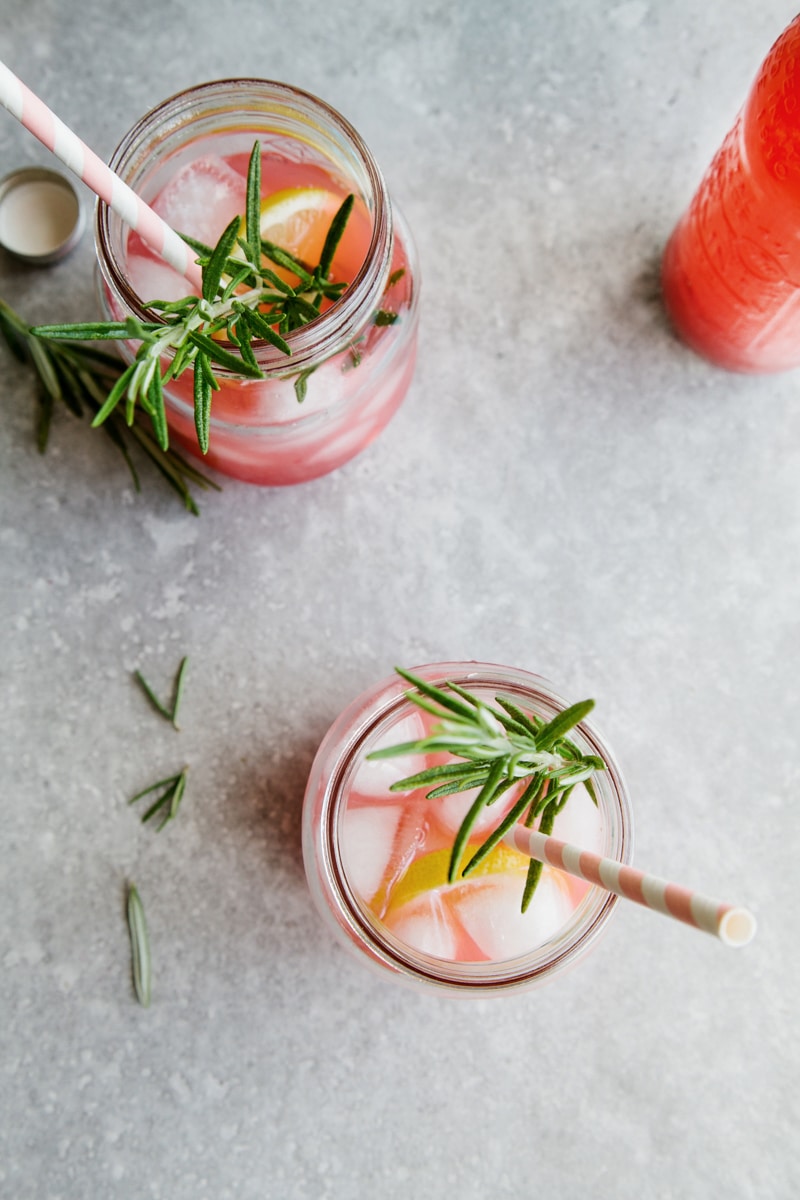 I love serving these in those trendy hipster jars as it adds an element of fun, plus it just looks good. Matching pink straws are a must.
These grapefruit cocktails are:
Dairy-free
Vegan
Soy-free
Nut-free
Gluten-free & grain-free
Easy to make alcohol-free for a delicious mocktail!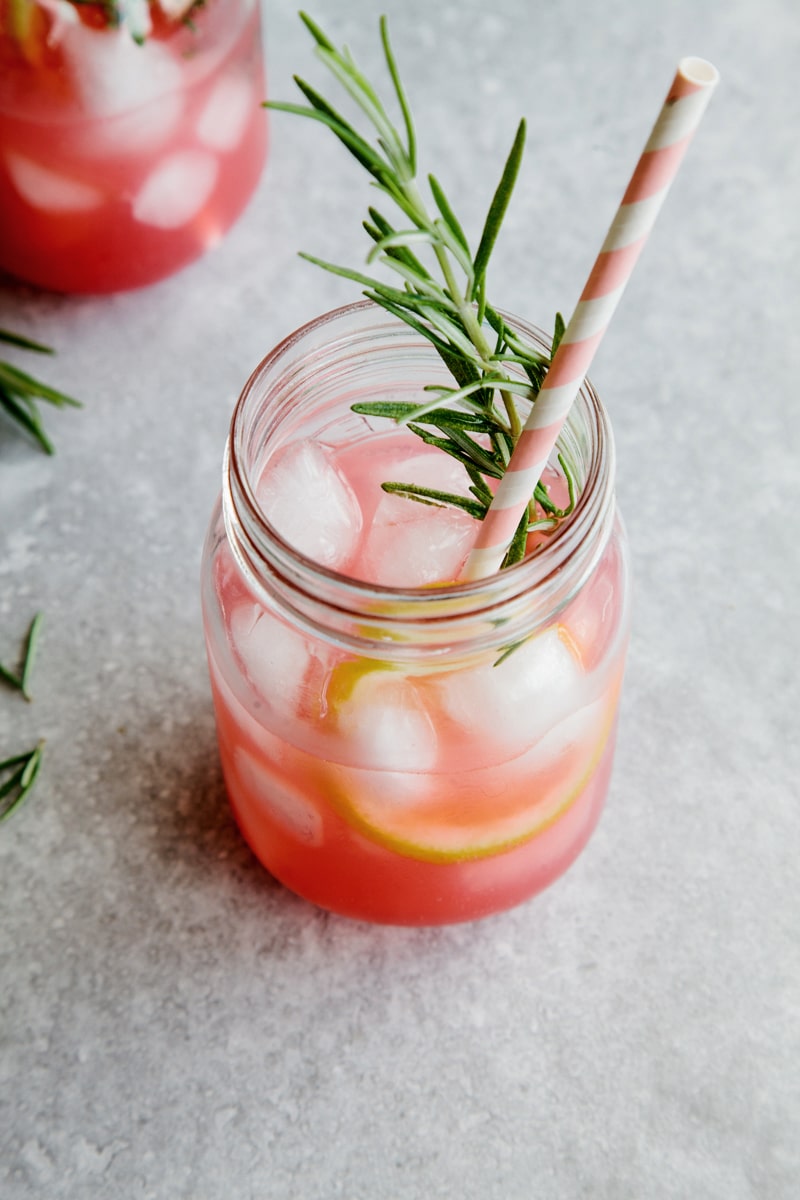 📖 Recipe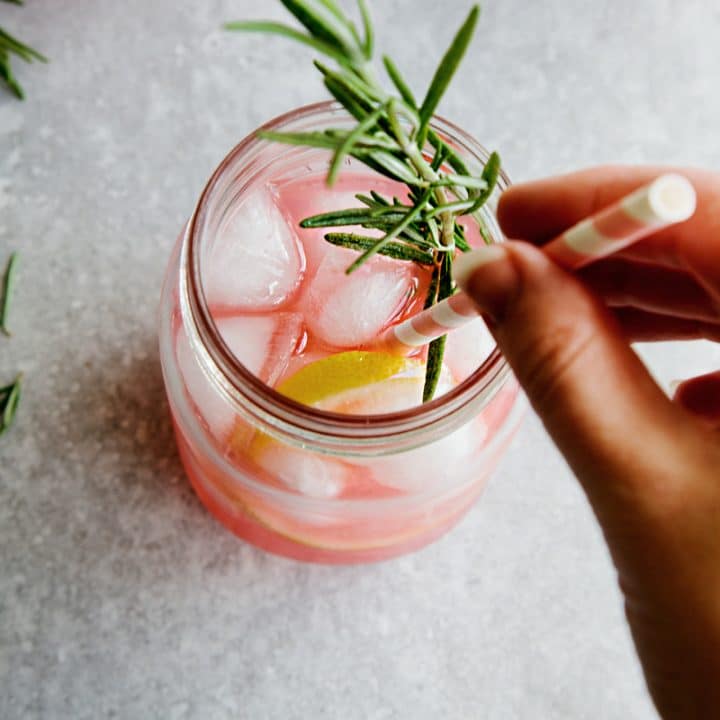 Grapefruit & Rosemary Gin Cocktail
A refreshing, fruity cocktail made with sparkling grapefruit drink and a rosemary infusion.
Ingredients
For the rosemary infusion
250 ml sparkling grapefruit drink, OR 1:1 grapefruit juice with sparkling water
A few sprigs of fresh rosemary
To serve
Ice
1 part gin
2 parts Grapefruit drink
Sliced grapefruit or lemon
Extra rosemary sprigs
Instructions
Pour the 50 ml of the grapefruit juice into a small saucepan. Add a few sprigs of rosemary and simmer for a few minutes to let it infuse.
Remove from the heat and allow to cool. Discard the rosemary before using. Once cooled, mix in with the rest of the grapefruit drink.
Meanwhile, fill two glasses with ice.
To the glasses, measure one part gin, two parts of the Grapefruit drink and top the glass with the infused rosemary mixture. Stir to combine.
Serve with extra lemon slices and rosemary sprigs for decoration.
Enjoy!