Delicious, buttery (but butter-free) vegan shortbread biscuits that are so easy to make. Too easy, in fact. Ice them, add flavourings or just enjoy them exactly as they are!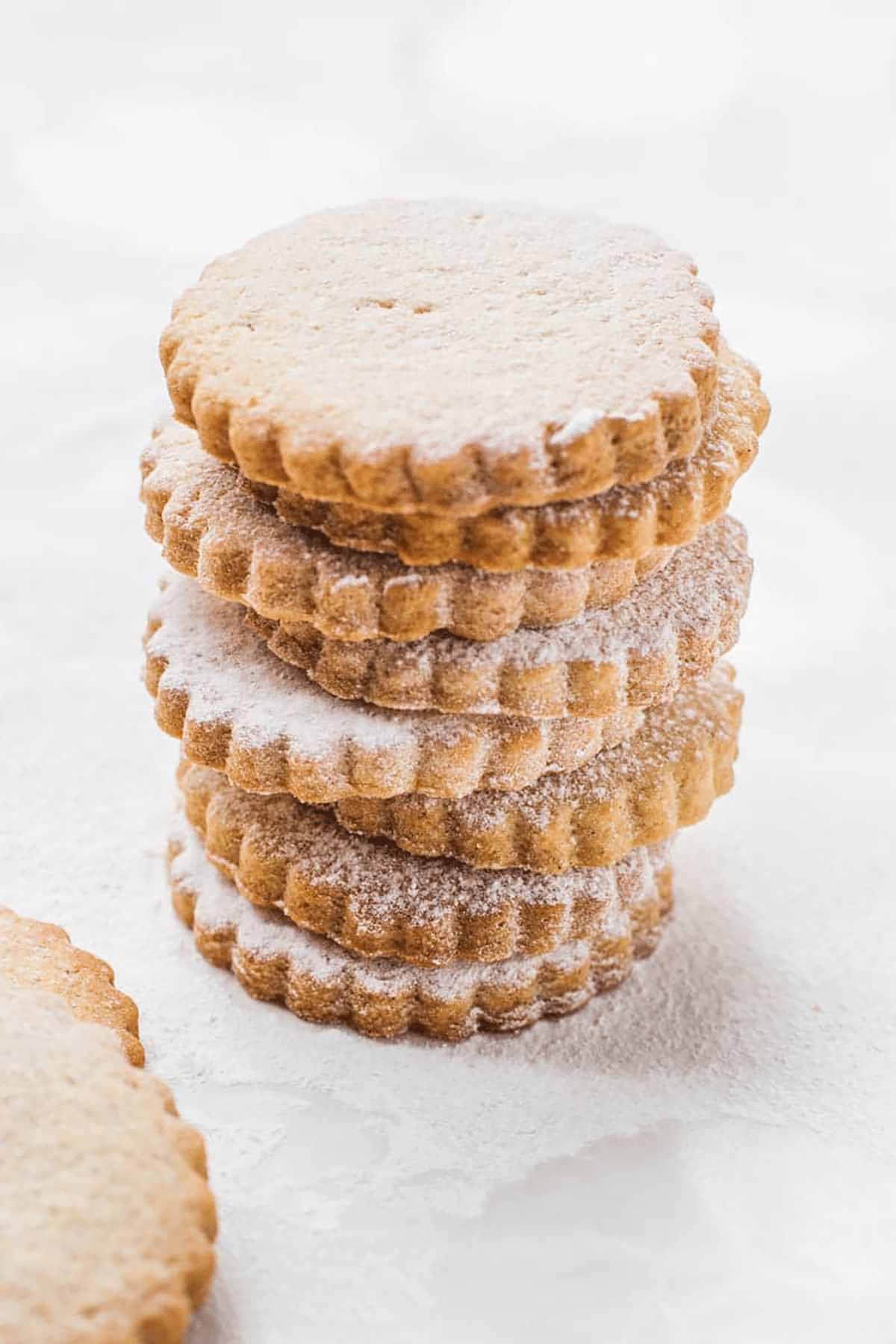 It's always too tempting to quickly whip up a batch of these to have "just a few" to nibble on and inevitably eat the entire lot to yourself… because it's impossible to have "just a few".
These vegan shortbread cookies are my go-to for Christmas, Easter, Valentines and any other occasion that calls for decorated cookies, as well as my favourite for when I'm simply craving plain butter shortbread biscuits.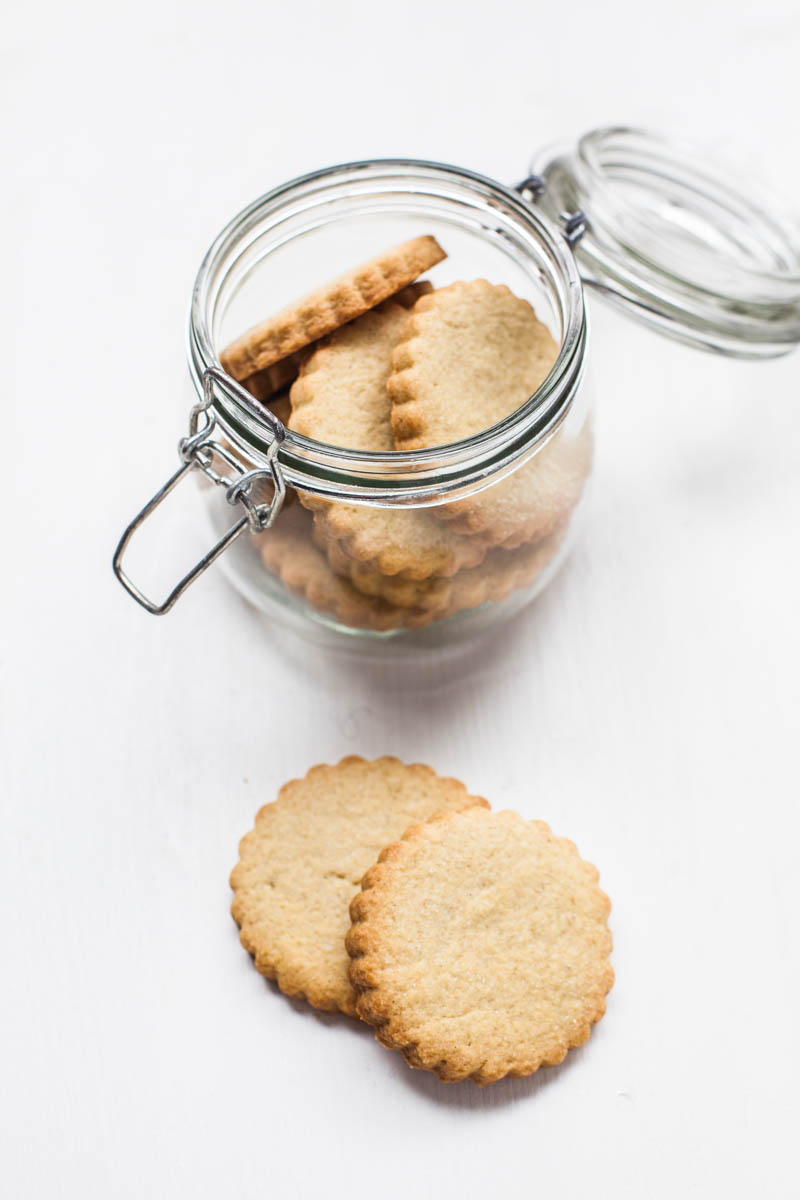 Reasons to love this Vegan Shortbread Biscuits recipe
Easy to make.
You just need a few basic ingredients, a mixing bowl, spoon, rolling pin (or bottle), a pastry cutter or glass and a baking sheet.
Kids will love baking and decorating these too.
Melt-in-your-mouth delicious!
Dairy-free and egg-free.
Great for those on a plant-based diet or those with allergies.
A great basic recipe to make your own.
Experiment with flavours and decorations (see some ideas below.)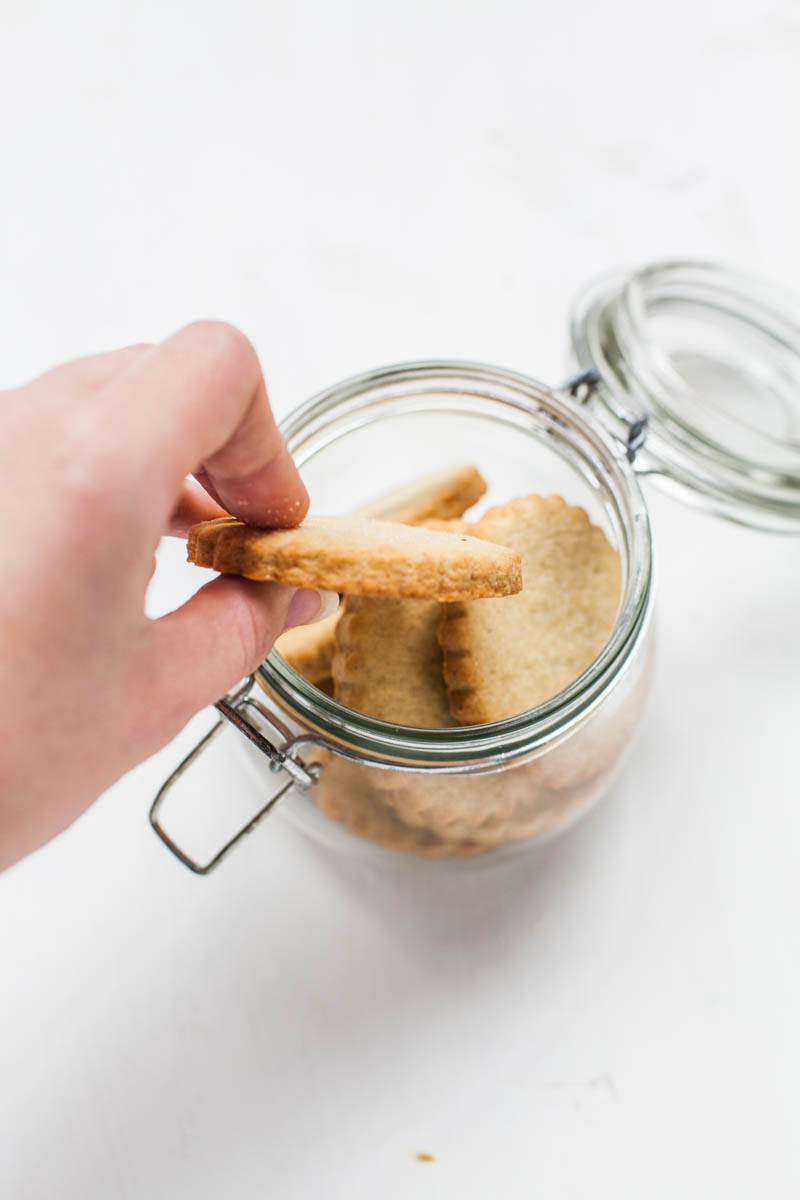 How to make the perfect Vegan Shortbread Cookies
Use a good-tasting vegan butter – I recommend Naturli or Earth Balance Buttery, if you want that classic buttery flavour.

Cream the fat and sugar well – The first step of the recipe is to cream the vegan spread with the granulated sugar and it's an important one.

The longer you can whisk them together for, the better.

I usually aim for about 5 minutes but you can increase that for up to 10 minutes if you have a stand mixer.

Chill the dough – This part is important for a couple of reasons.

First, so that the dough becomes workable and doesn't lose its shape.

Second, so the fat firms up and doesn't melt too quickly in the oven. This part really affects the overall texture and shape.

Extra Tip: You can try chilling the dough twice, for the perfect outcome. Once before you cut out your shapes and then again after the shapes are cut.

Bake at a lower temperature – As mentioned above, we don't want the vegan butter to melt too quickly in the oven, resulting in misshapen and tough cookies.

I recommend 160 C (320 F) or 140 C Fan. However, you may need to increase the temperature, depending on your oven.
Decoration
I like to just cut into circle shapes and dust with some icing sugar but you can cut these into any shapes, just making sure they are not too thick or thin.
For the classic shortbread look, you can also poke holes into the top, with a fork. This actually helps the cookies bake more evenly too!
And if you want to go the full hog and decorate these with icing, I recommend my vegan royal icing which is easy to pipe and has the perfect finish.
Flavourings
Chocolate shortbread – Add 20g of cocoa and reduce the flour to 270g (thank you to Katy for sharing this tip)
Lemon – Add 2 tablespoons finely-grated lemon zest to the dough.
Lavender – Add 1 ½ teaspoons dried lavender to the dough.
Chocolate Chip – See my recipe here.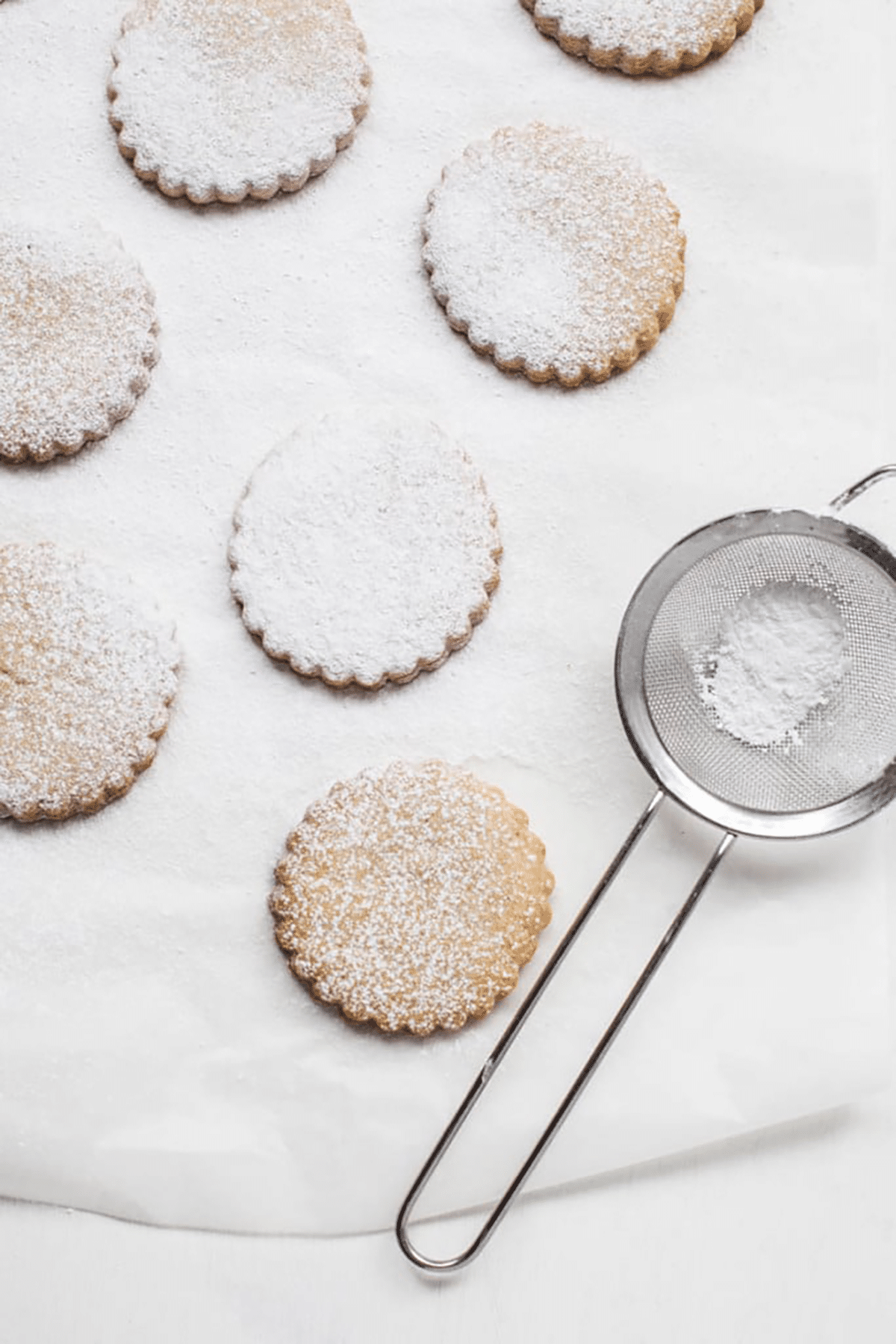 Pair this shortbread with...
Vegan Strawberry Shortbread Ice Cream
📖 Recipe
Vegan Shortbread
The perfect buttery vegan shortbread cookies, great for Christmas or to give as gifts. Really easy to whip up and can be shaped or decorated to your choosing.
Ingredients
200 g / 7 oz dairy-free butter, I used Vitalite
1 tsp vanilla paste
100 g / 3.5 oz caster sugar
300 g / 10.5 oz plain flour, sifted
Instructions
Cream the butter, vanilla and sugar together. Stir in the flour and mix into a dough. Wrap in cling film and chill in the fridge for at least 30 minutes to firm up.
Meanwhile, preheat the oven to 160C / 140C (fan) / 320F and line a baking tray with parchment paper.
Once the dough is chilled, roll out to approximately ½ cm thickness and cut into shapes. Place on the baking sheet, sprinkle with a little extra sugar and bake for 12-15 minutes until golden brown at the edges, turning half way through to ensure even baking.
Leave to cool for at least 10 minutes before serving or decorating.
Nutrition Information
Yield

20
Serving Size

1 Cookie
Amount Per Serving
Calories

146
Total Fat

8g
Saturated Fat

5g
Trans Fat

0g
Unsaturated Fat

2g
Cholesterol

22mg
Sodium

65mg
Carbohydrates

16g
Fiber

0g
Sugar

5g
Protein

2g