An essential for cream tea, this vegan clotted cream is easy to whip up and delicious served with fresh scones and jam.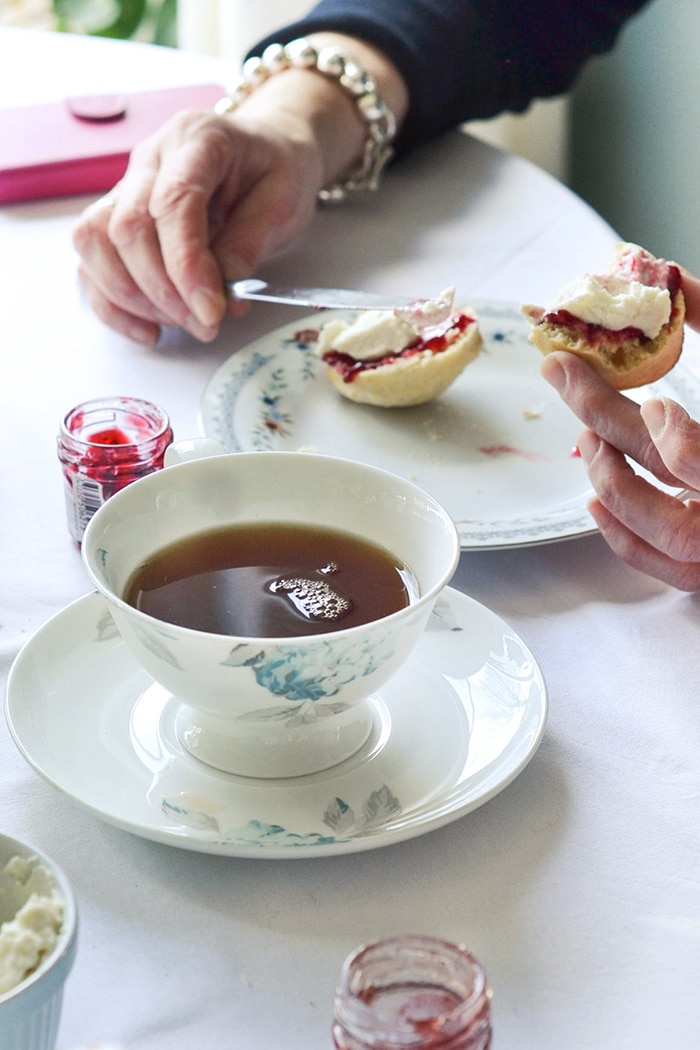 I was inspired to come up with a dairy-free clotted cream recipe, whilst creating my Vegan Afternoon Tea series.
It's such an essential part of the 'Cream Tea' experience. However, it wasn't an easy thing to re-create, as you can imagine.
I'm pleased to say though, that this vegan clotted cream works wonderfully well and is very simple to put together!
You will need:
Dairy-free butter
Coconut milk – A tin of the full-fat variety, preferably chilled beforehand
A little bit of confectioner's sugar
Then these ingredients are simply whisked together for a few minutes and chilled, before serving!
Find the full instructions below.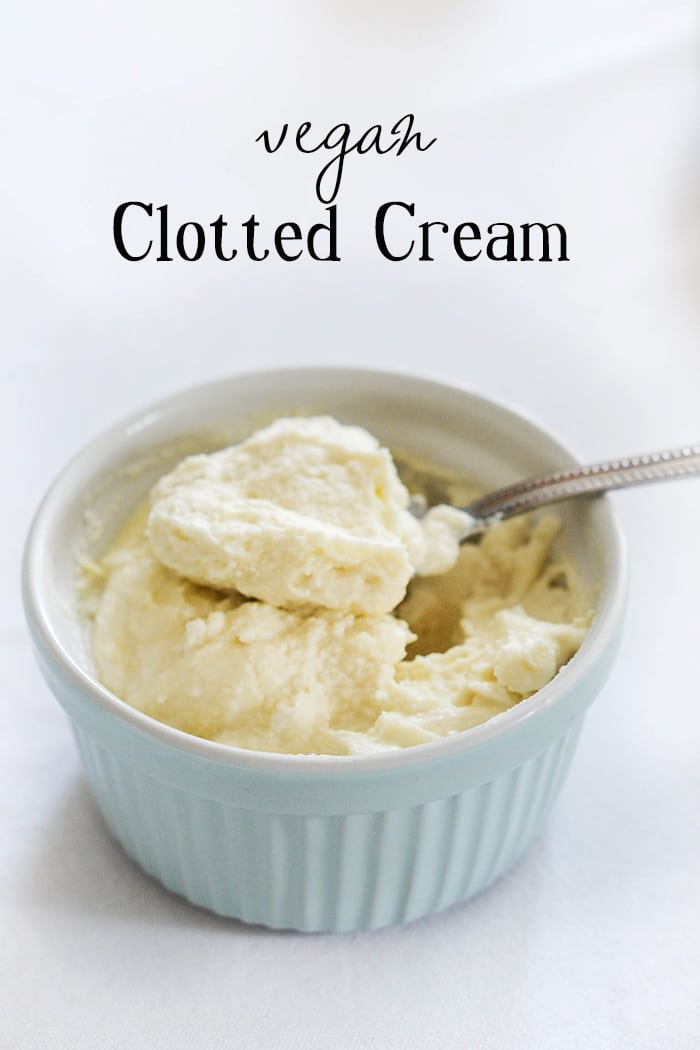 Serve this clotted cream with:
📖 Recipe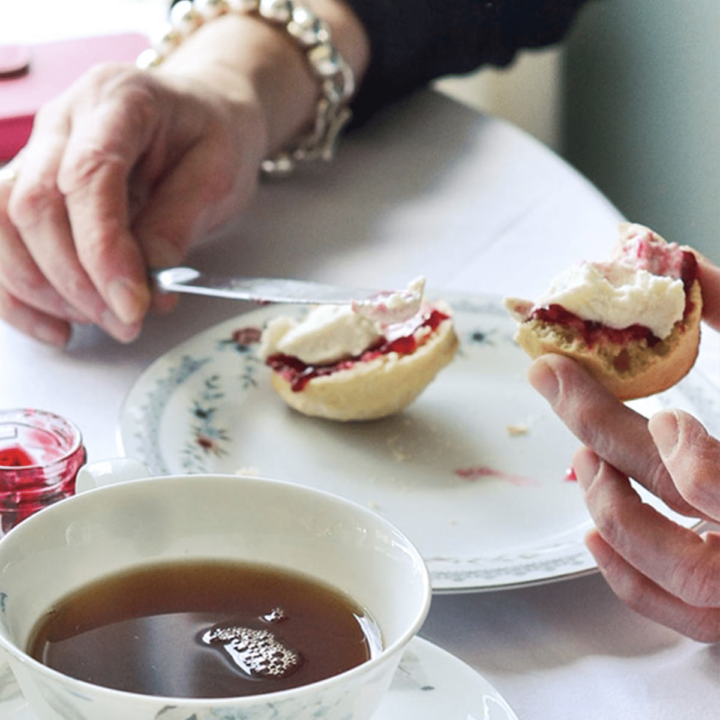 Vegan "Clotted Cream"
A shortcut to dairy-free clotted cream, perfect for serving with scones, for a vegan Afternoon Tea!
Ingredients
4-6 tbsp coconut cream, (You can use a chilled can of coconut milk and scoop the fat from the top)
3 tbsp dairy-free butter
2 tbsp icing sugar (confectioner's sugar)
Instructions
Simply whip all the ingredients together for 5 minutes until light and fluffy. Taste and adjust by adding more icing sugar, if desired.
Serve right away or keep refrigerated in an air-tight container for up to 3 days.