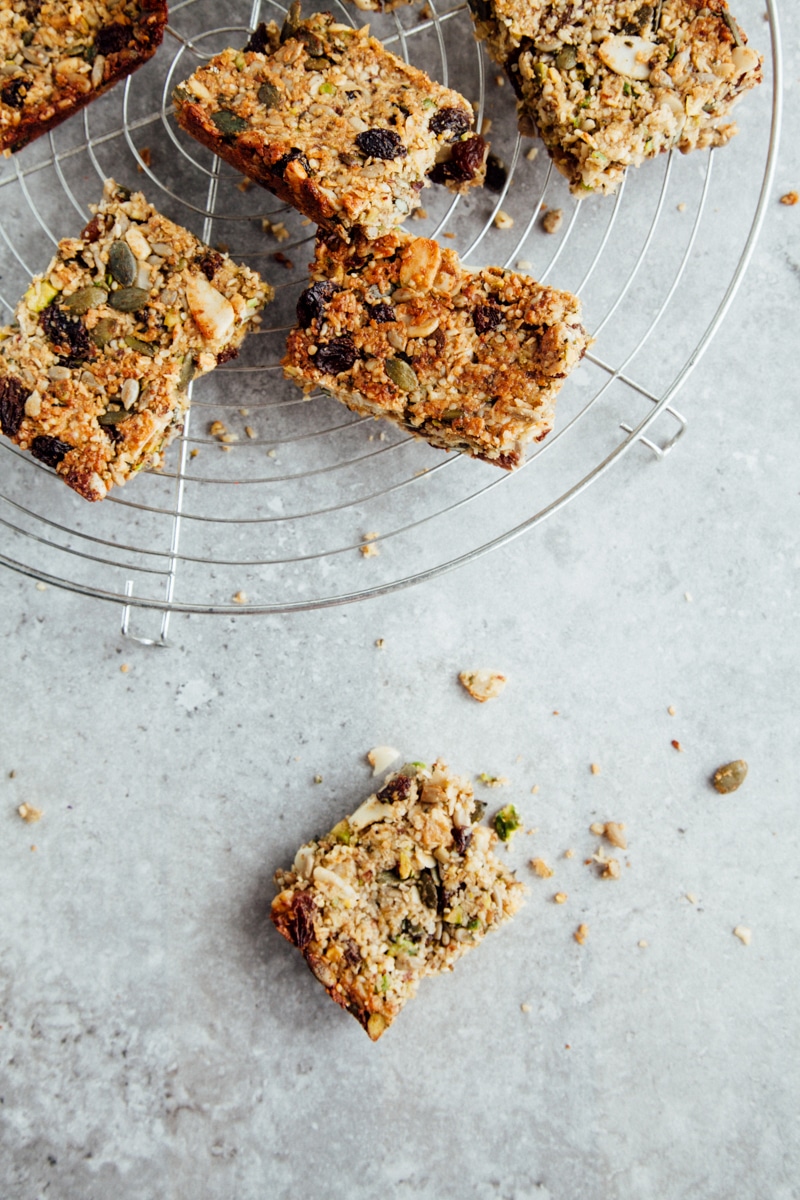 I was tempted to call these "Fruit & Nut Flapjacks" because that's what they taste like but because they're so healthy, I've found them to be the perfect breakfast!
These bars are simply made up of a mixture of fruit, nuts & seeds, making them full of fibre, protein and nutritional goodness. Not to mention that they are naturally gluten-free, vegan & paleo-friendly.
Normally, I'm not a breakfast person (yes, I'm one of those freaks who doesn't eat breakfast) and if I'm going out for the day, I have to force myself to eat something before I leave. Which is why I love these sort of breakfasts you can bring with you, to eat on-the-go.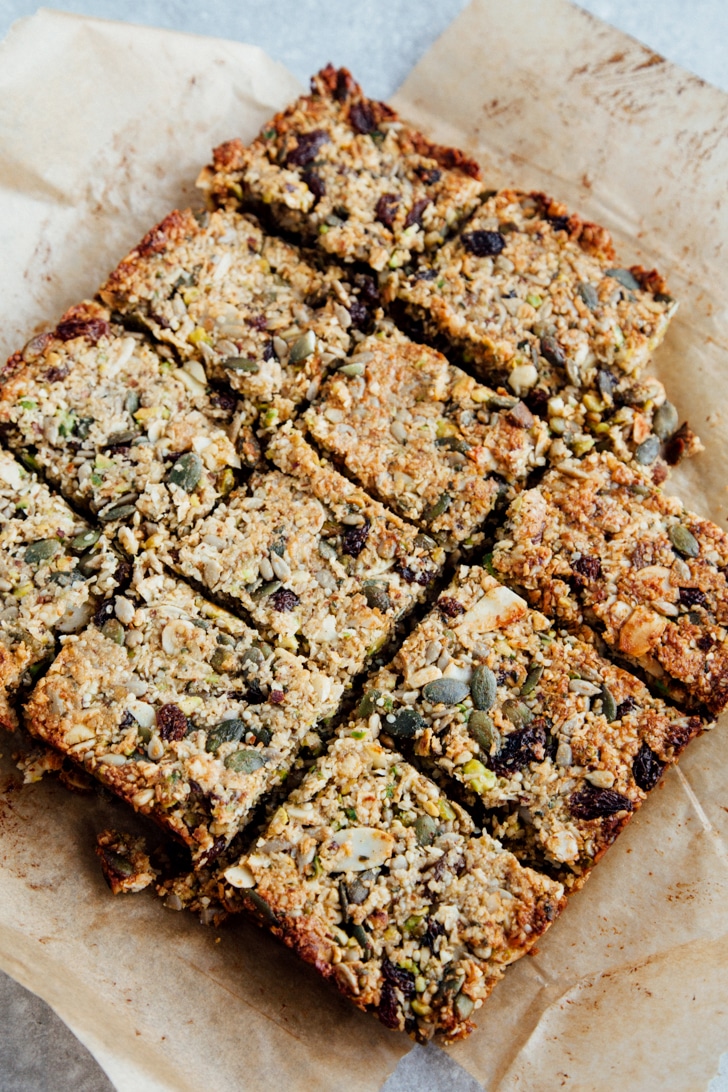 I think these bars would also be brilliant for athletes and those who work out a lot because it's both high carb and high protein, providing lot's of energy.
I'm far from being an athlete and I basically do no exercise but I do need energy-boosting foods in the mornings!
This recipe is really simple to make. It's just a case of combining all the dry ingredients in a bowl, heating the nut butter and maple syrup in a pan until smooth, mixing the whole lot together, pressing into a tin and baking for 15 minutes.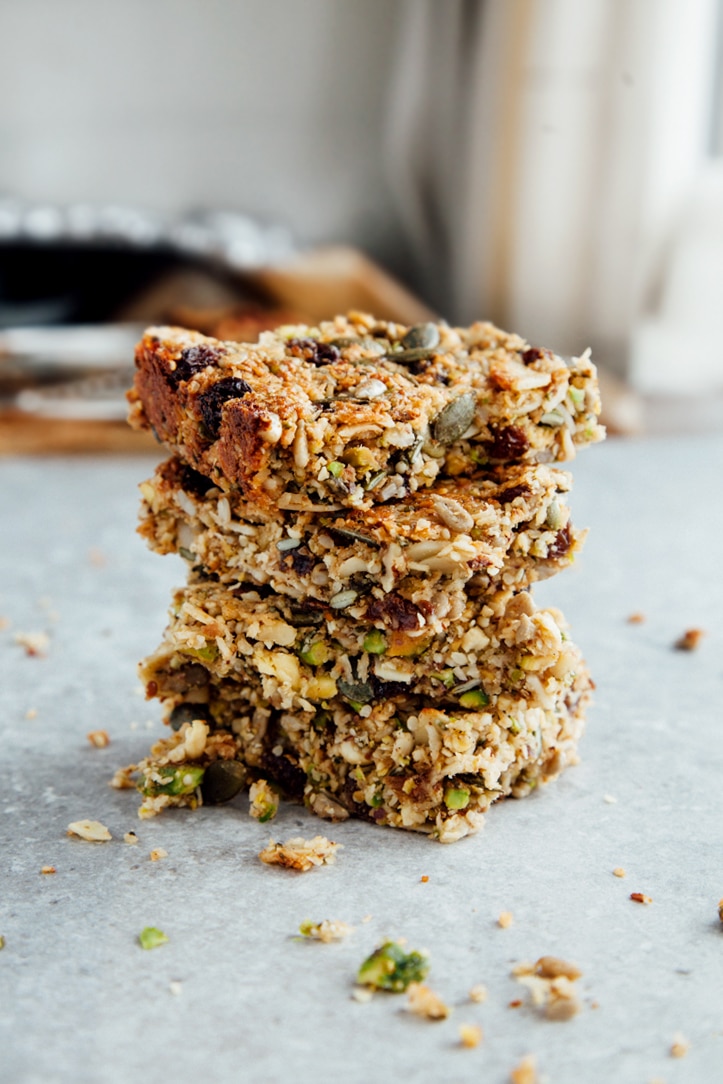 One batch will make breakfast for two people for a week. If you're just making it for yourself, you can either half the recipe and use a smaller pan or you can freeze the bars.
Note: I've not yet attempted to freeze the bars so I'm not 100% sure how well they'll defrost. However, I have frozen similar recipes made with similar ingredients, successfully.
These bars are:
Dairy-free & vegan
Gluten-free, grain-free & paleo-friendly
Soy-free
High in plant-based protein (10g per bar!)
Kid-friendly (perfect for quick breakfasts)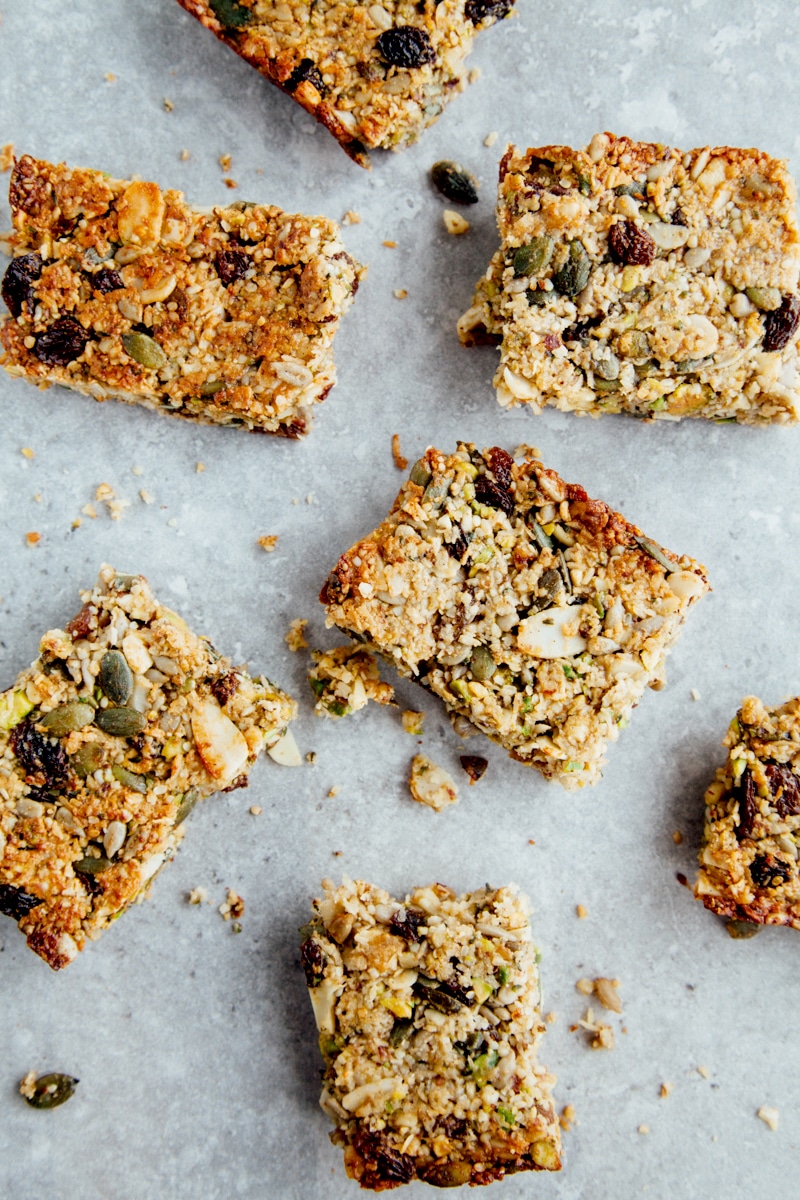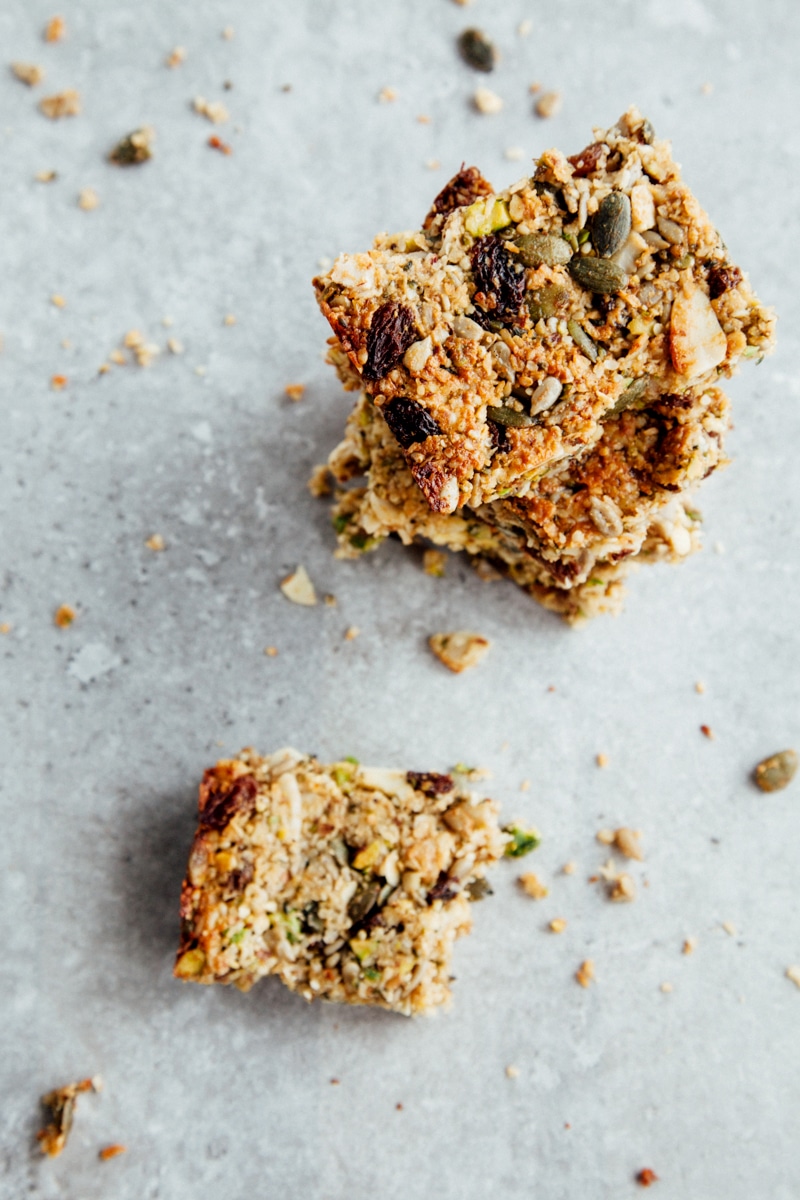 📖 Recipe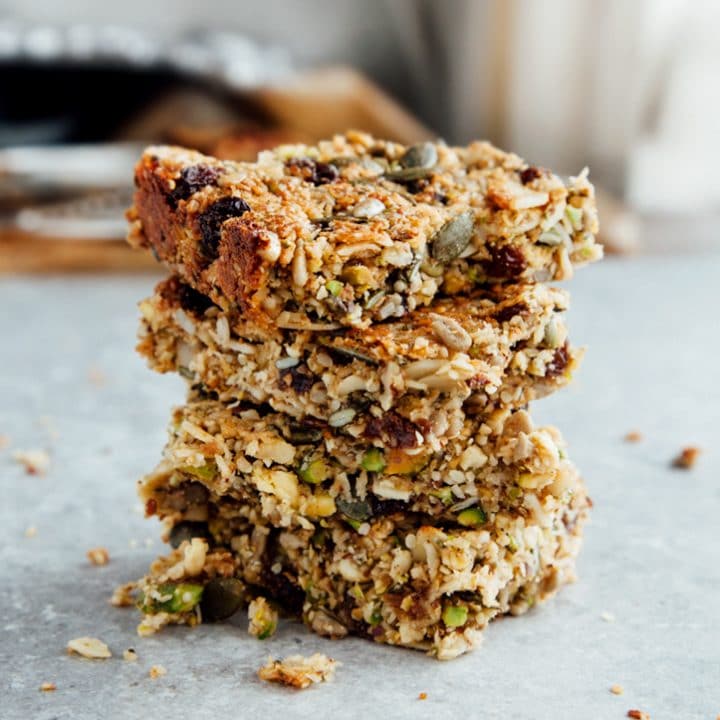 Breakfast Protein Bars (Without Protein Powder)
These delicious breakfast bars are full of nutritional goodness and plant-based protein! Perfect for when you need your breakfast to "grab and go"!
Ingredients
1 cup desiccated coconut
½ cup shelled hemp seeds
½ cup sesame seeds
½ cup pumpkin seeds
1 ½ cups mixed nuts, chopped into small chunks (I added cashews, walnuts, almonds & pistachios to a high-powered blender and pulsed for a few seconds)
½ cup raisins
1 tsp ground cinnamon
½ cup cashew butter, or nut butter of your choice
4 tbsp maple syrup or date paste
1 tsp vanilla extract
Instructions
Preheat the oven to 180C / 350F and line a brownie tin with parchment paper.
In a large bowl, combine the coconut, seeds, nuts, raisins and cinnamon.
In a large saucepan, melt the cashew butter with the maple syrup on a medium heat. Once it's well combined and smooth, remove from the heat and stir in the vanilla extract.
Add the contents of the bowl to the saucepan and mix until everything is well combined. If you need to, you can add a small drop of water to help it stick together.
Transfer to the brownie tin and press down as firmly as possible to create a flat, even layer.
Bake for approximately 15 minutes until golden brown.
Leave to cool completely before cutting into 12 bars. Keep in an air-tight tin for up to a week. Enjoy!
Nutrition Information
Yield

12
Amount Per Serving
Calories

340
Carbohydrates

20.8g
Fiber

3.3g
Sugar

10.9g
Protein

10g