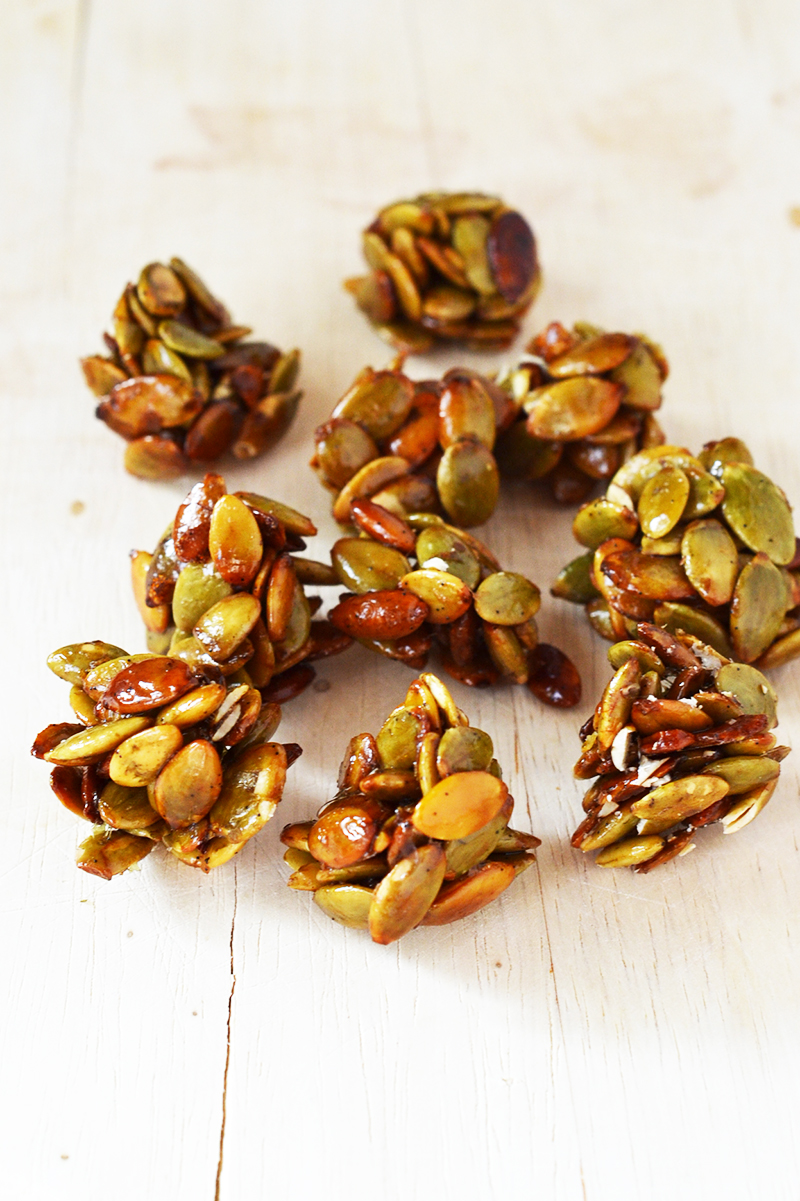 I'm so happy October is here, Autumn is in full swing! And here is my new favourite seasonal snack: little clusters of pumpkin seeds with a vanilla & honey coating.
I wasn't sure whether to call these "Pumpkin Seed Clusters" or "Autumn Brittle Bites" What do you think?
I don't think they're hard enough to be called brittle (and you gotta be hard and tough if you wanna be in the brittle gang) but they are very crunchy and sort of remind me of Clusters cereal.
I love their amazing autumnal colours and eating them reminds me of toffee popcorn… (except these are better and healthier too!)
The clusters are so delicious munchy and sweet and make a great snack or topping for a breakfast cereal.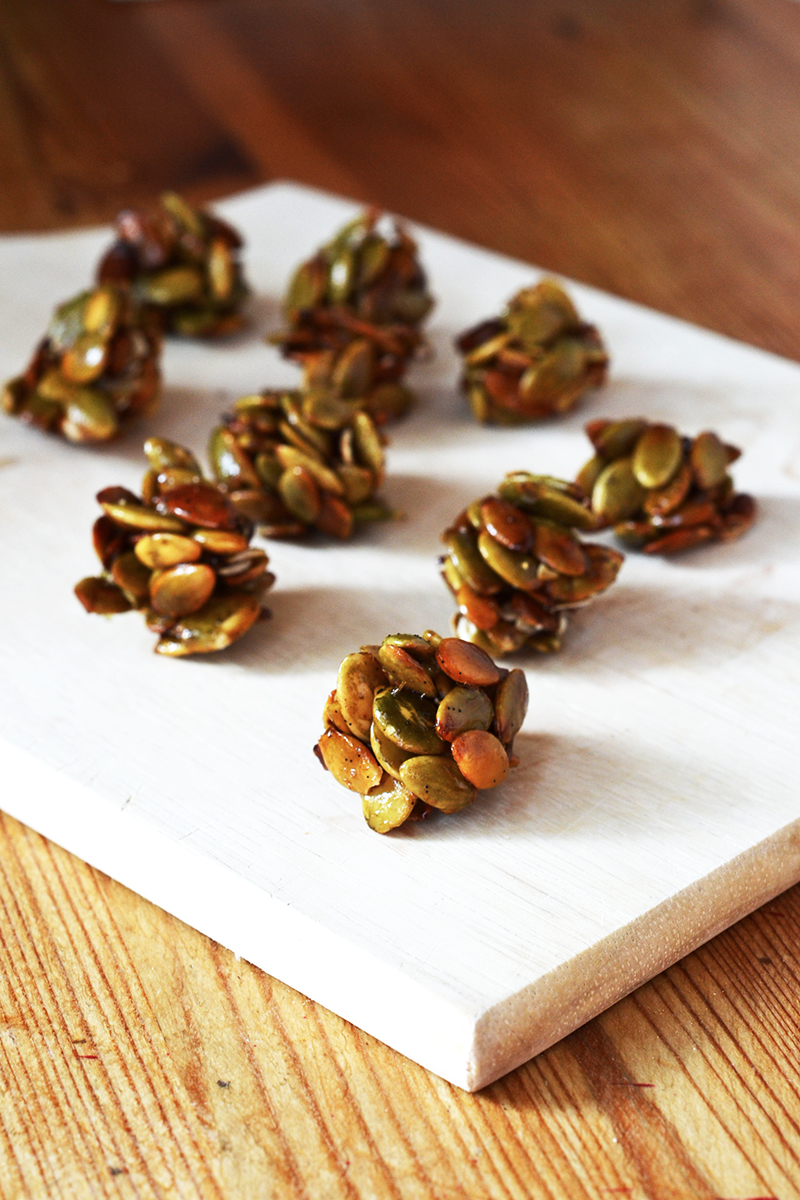 These are best eaten on the day they are made. I found the (few) leftover ones I had the day after were quite soft, but still tasty!
Just to warn you, once you make these… it's hard to stop eating them.
📖 Recipe
Vanilla Pumpkin Seed Clusters
A moreish but healthy snack made with pumpkin seeds
Ingredients
115 g ½ cup pumpkin seeds
1 tsp vanilla extract
2 tsp maple syrup
2 tsp coconut sugar
Water, boiled
Instructions
Preheat oven to 150c.
In a medium bowl, combine the honey, coconut sugar and vanilla. Stir together to create a thick paste then add a small drop of boiled water to thin it out and create a runny syrup.
Pour in the pumpkin seeds and stir them around in the mixture to evenly coat them.
Dollop a generous tsp full of the pumpkin seeds onto a baking sheet, repeat until it's all used up and cook for 15-20 minutes until most of the seeds have browned (but don't let them burn!)
Take out of the oven and leave to cool for a few minutes. Once they've cooled a little (but are still warm) you can press the clusters together to make sure they don't fall apart. They will dry quickly.
Once they're cooled and dried, they're ready to eat! Enjoy on their own or served on top of your cereal.
Nutrition Information
Yield

30
Amount Per Serving
Calories

25
Carbohydrates

1g
Protein

1g