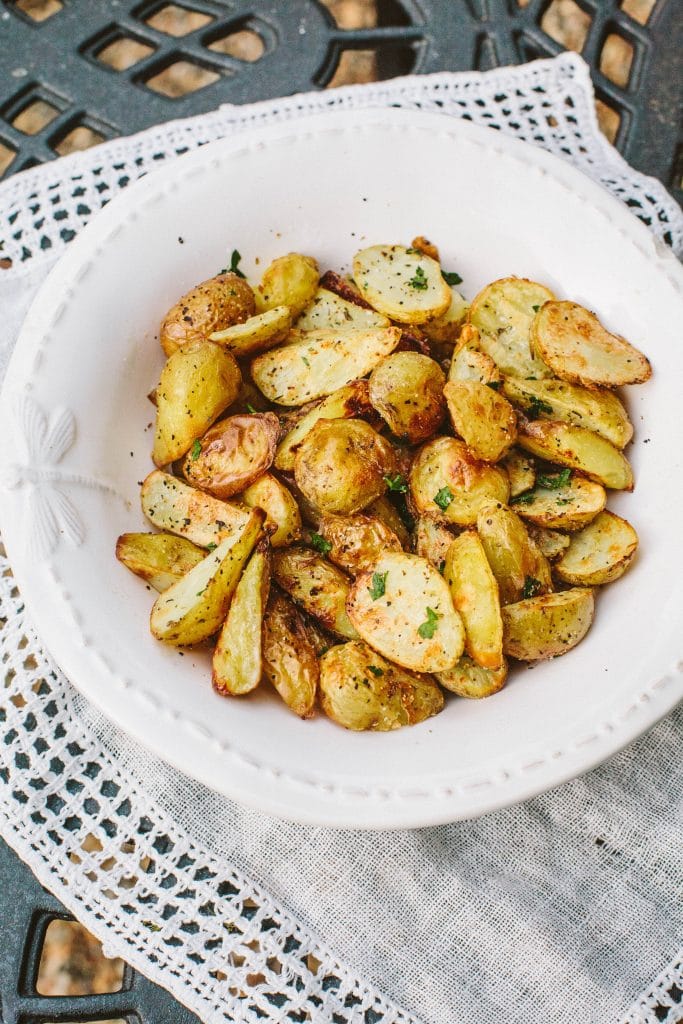 I'm not usually one for calorie counting or avoiding fat but I have seen a lot of recipes for oil-free fries around and was curious to try it out for myself.
I used a 1-cal olive oil spray (OK, so technically there is a tiny bit of oil) which is watered down and contains only 0.1g fat per spray but alternatively you can use parchment paper or a silicone baking mat.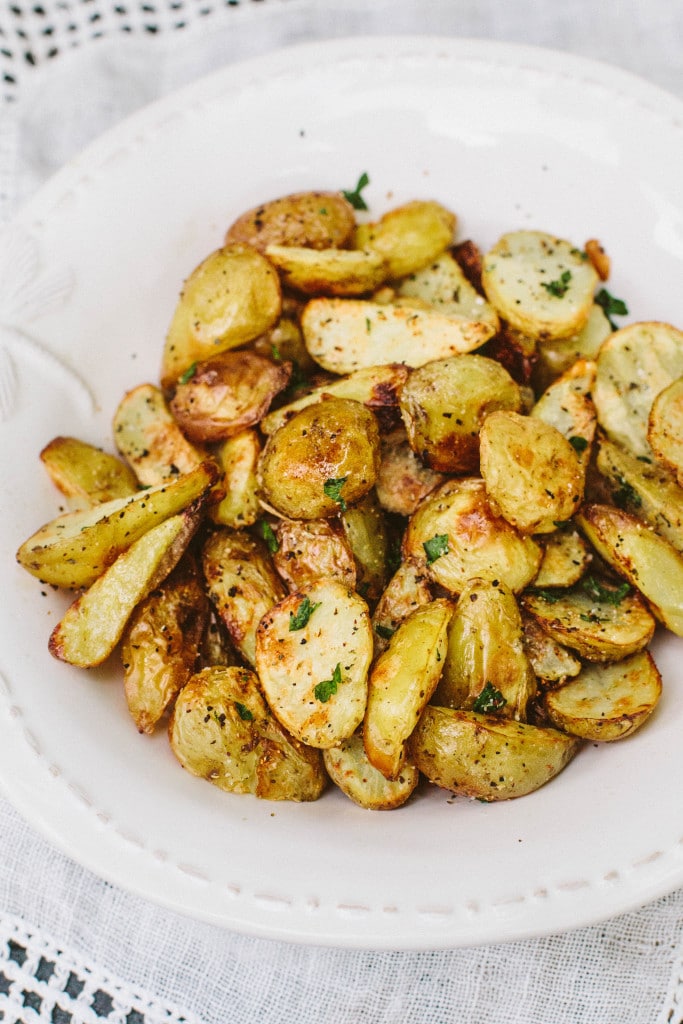 📖 Recipe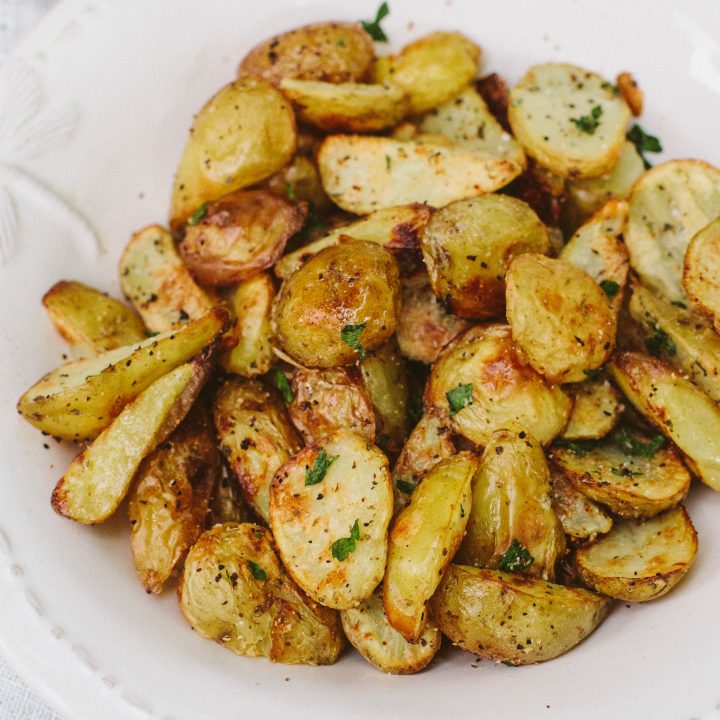 Low Fat Crispy Potatoes
Crispy new potatoes, par-boiled and roasted until crisp with herbs, seasoning and no oil!
Ingredients
1 kg / 2.2 lbs baby potatoes
(optional) Low-cal olive oil spray*
2 tsp garlic powder
1 tsp onion powder
1 tbsp dried mixed herbs
Salt and pepper, to taste
Fresh parsley, to serve
Instructions
Preheat the oven to 200c / 390f and line a large roasting tin with parchment paper or a silicone baking mat. Alternatively, spray with 1 cal olive oil spray.
Rinse the potatoes then cut them in half, at an angle, to create as much flat surface as possible for optimum crispiness. Leave small potatoes whole and cut the larger ones into thirds or quarters.
Add to a large pan and cover with water. Boil for approximately 15 minutes until soft.
Drain and transfer to the roasting tray. Add the garlic powder, onion powder, mixed herbs, salt and pepper. Toss around until well coated and the potatoes are bashed slightly (to help them crisp up more) and then arrange them so that the cut sides are facing down.
Roast for 30-40 minutes until crispy and golden.
Serve with some torn fresh parsley and extra seasoning, if desired.
Notes
*to use instead of parchment paper or silicone mat. The spray is just watered down olive oil and is only 1 calorie per spray.
Nutrition Information
Yield

4
Amount Per Serving
Calories

165
Carbohydrates

39g
Fiber

4g
Protein

4g